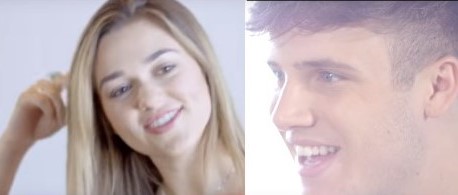 "I am fearfully and wonderfully made; Marvelous are Your works oh LORD, and that my soul knows it very well. (Psalm 139:14)
It has to be a great reminder of anthem lights from Sadie Robertson to every single person in this universe that YOU are a person of purpose and worth, uniquely fashioned, a true work of art – You are one of a kind -a Master piece of the creator, where your purpose of creation can be fulfilled by you alone!
The Bible says God formed you and created you as His own masterpiece for a purpose .God made you to be you! That is where the uniqueness comes into play. God created you to have your unique talents and gifts to serve his kingdom! No one can do it just like you! God knows that once you begin to accept this truth that we are God's unique design, your life starts becoming about his glory and honor in this world.
You were bought with a price, by the Blood of the Creator Itself! Don't let anyone to take your position, your image, and your new identity in Jesus Christ! The Good News is that the plans and purpose of God are set in motion for a reason, it is to give us future and hope and be a blessing to bless others and sing along with these youngsters to the world about this wonderful reality!
Yes! You are Child of God are FEARFULLY and WONDERFULLY made – "Just Be You" All credit to the Creator- The Elohim!