A single mother of four child,who was about to die with a deadly decease asked her best friend " if anything happens to me, will you take my girls?" and her friends answer was the best solace for this mother's heart!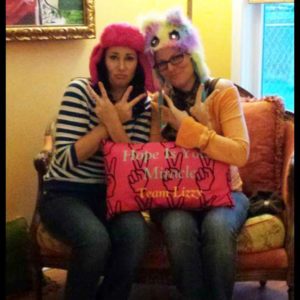 Liz Diamond and Laura Ruffino had been best friends since the fifth grade and when Diamond moved back to New York with her daughters , her and Rufiino's daughters grew up together ! This December Diamond was diagnosed with a stage 4 brain tumor and the MRI report was so much devastating news for both of them to face with.Diamond who's a single mother with 4 daughters were at her wits end and she pulled her friend Laura aside to ask this serious question to take care of her girls after her death. Laura hadn't even think  a moment to answer her "Of course" as she knew this was God's plans for them to build a strong relationship and to extend a loving kindness to the needy!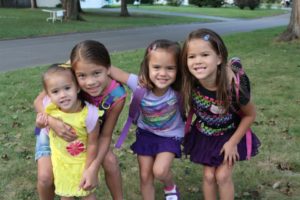 Immediately Laura and her husband Rico Ruffino initiated the temporary custody of Diamond's daughters and did the necessary legal documentation for adopting them. Even though the girl's biological father has attempted to gain custody of the girls in court but couldn't get through with it. Eventually the Ruffino's were set to sign adoption papers within the month and nearly 3 years after they are now done with the difficult transition as a one big happy family of 8 members!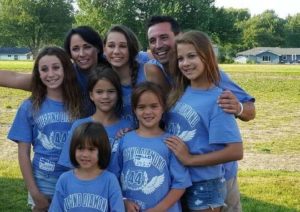 The now mom of six, Laura is so happy to have her best friends kids along with her and bringing them up in the desired manner which is a huge responsibility but they are up with it! Having these 6 girls together in one folder is a matter of anxiety but the Ruffino's are not seeing worried but putting their best efforts to secure for their studies, marriages, vocations etc. Seeing their selfless love some kind hearted people have even donated a much needed van to this big happy family!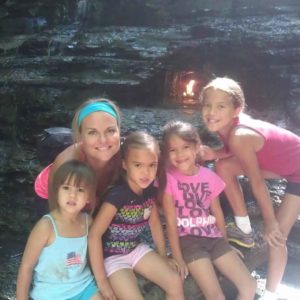 Recently the whole family had a 12 days Christmas celebrations and looking at the girls eyes she is really seeing her friend Diamond and having her memories through her daughters is the best blessing she received. Thank God for such great friendship and selfless love.