This blind dad is so proud to be called "Dad" by his adopted blind triplets to whom he gave the "colors of life"! In the year 2010 this blind man Ollie Cantos, adopted the Columbia born triplets named Nick, Leo and Steven to foster them in a level they never fathomed to be possible! Now his 18 year old sons are on their eagle wings, having each earned the rank of Eagle Scout, the highest rank in the Boy Scouts! And they credit their father Ollie Cantos with the remarkable achievements!
[watch video below]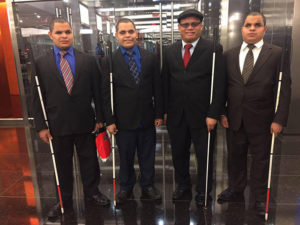 This loving dad was always with them with his supports and guidance to bring them up to this level. They just have graduated from high school on last June and for the past 6 years they have devoted their time and energy to rising through the ranks of the Boy Scouts! And the dad remains humble receiving these honorable compliments!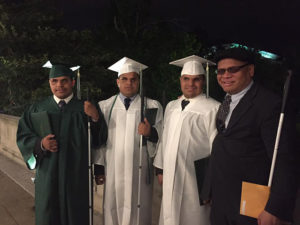 Watching this video we are witnessing the ultimate demonstration of love, dedication and unity which makes the impossible as possible! "Anyone can do it – You just have to go in and set that goal in your mind and then, to think there is no limits"! Brother Leo Cantos' words are worth to follow!