A CEO gifted an employee his own car when he heard that the boy had to walk 20 miles at midnight because of issues with his car.
Walter Carr, an Alabama college student had to walk to get to his new job as he couldn't find a ride after his car broke down. He walked from Homewood at midnight so that he could arrive at his Bellhops moving job in Pelham by 8 a.m. He was picked up by Pelham police at 4 a.m. and taken for breakfast and then dropped off at the home of customer Jenny Lamey.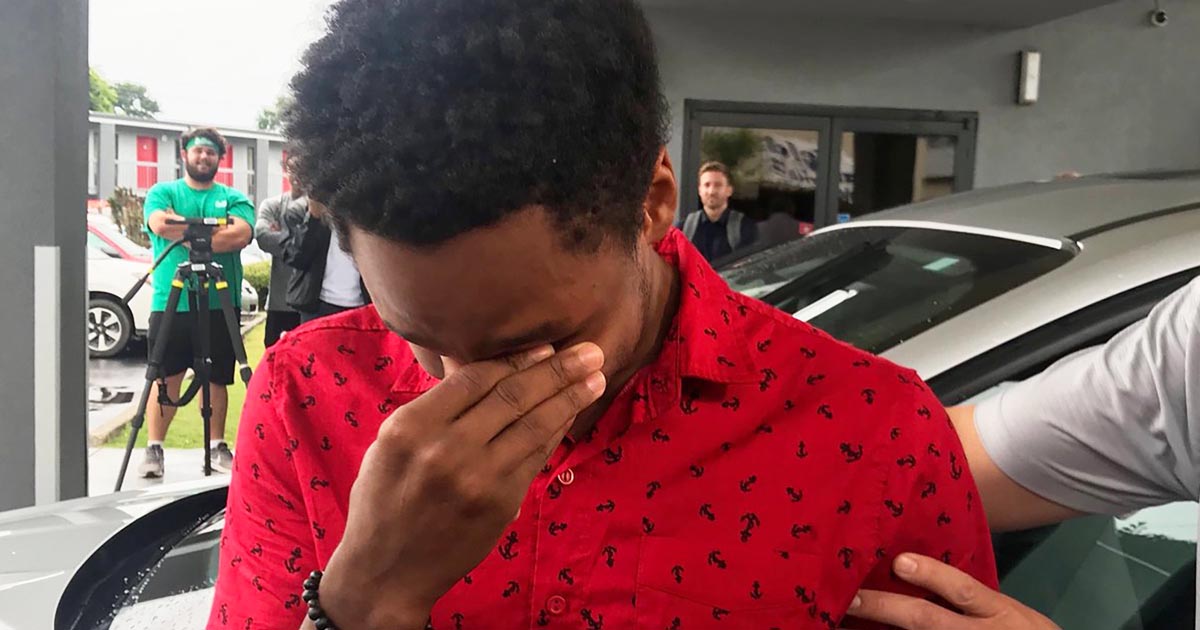 Lamey said that although Carr had been walking for hours, he did not accept to rest at her place, she has set up a GoFundMe page to help him with his car issues.
She took to her Facebook and posted, "I just can't tell you how touched I was by Walter and his journey. He is humble and kind and cheerful and he had big dreams! He is hardworking and tough."
It was this post that caught the attention of Bellhops CEO Luke Marklin, who drove from Tennessee to Alabama to present his new employee, Carr with his personal 2014 Ford Escape.
Carr and his mom had moved to the Birmingham area from New Orleans after they lost their home in Hurricane Katrina. Marklin said, "Decisions in your life that are sometimes big and that you make pretty quickly because they're the right thing to do — and this was one of them."
Carr aims to be a US Marine some day, The Pelham police department tweeted, "Proud to have encountered this young man. He certainly made an impact on us." He hopes his story inspires people to fight for what they want out of life, even if it means having sore feet. He says, "I wanted to show them that I have the dedication and that I always have [it] in my life and that I am going to get to this job one way or the other. I tell people if you think over 20 miles is a lot, then come walk in my shoes because my shoes was really killing me that day," he said.
We feel inspired by the story of this bright young man and what the Pelham police department, CEO Marklin and Lamey have done for his is just incredible.