An ordinary creature is surprising us with its extraordinary ways of comforting the broken hearts! An 8 year old dog, named Cora is a special therapy dog, that is very empathetic and quick to identify the needy for her "caring service"!Cora is very excited to meet every person she comes and last week she used her training to help a man in need in the most touching way!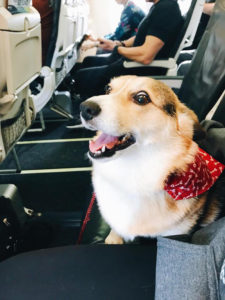 Cora and Madison were flying from their home in Idaho to Alaska to visit Madison's mother. Waiting at the airport, the therapy pup walked right up to a man sitting alone at the terminal gate at the Seattle Airport! In no time Cora went and stayed with the man as if it knows the man is wounded and needs her love! True to its instinct, the stranger man was truly hurted inside as his dog had passed away just a day ago. Seeing Cora right in time the man felt loved in her presence. The man scratched behind Cora's ears and petted her and whispered to her about how cute she was in bringing consolation!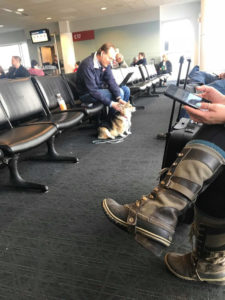 23 year old Madison Palm feels proud in rescuing Cora from a backyard feeder just a few months ago! When she met Cora at the first time she was unloved and rejected for seven and a half years in the backyard of her master's house. Initially Palm had planned to only foster the pup, but her special loving nature made her to fall in love with the pup and ended up adopting Cora! Indeed Cora is also happy to have a forever home, and recently celebrated her 8th birthday with Madison!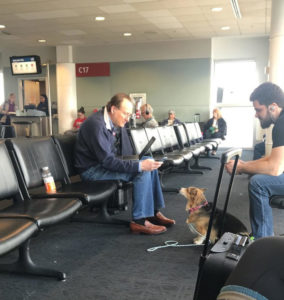 For Madison who really values her pet as a gift, this incident was a profound emotional encounter to witness! "Cora has taught me the true meaning of unconditional love and forgiveness in a way that no person could have explained! Madison is happy to have her lucky dog always with her! And watching them sharing the love and comforts to the world around will make us feel happy inside!