This elderly man's wife died 5 years ago, but he still celebrates her birthday with cake and flowers. After the sad demise of his loving wife, Jim used to keep her memories through a unique tradition! Every year on his wife's birthday, Jim will go to the store and buy dozens of roses and cake. He then take them to home and cut two pieces of cake, one for him and one for his wife!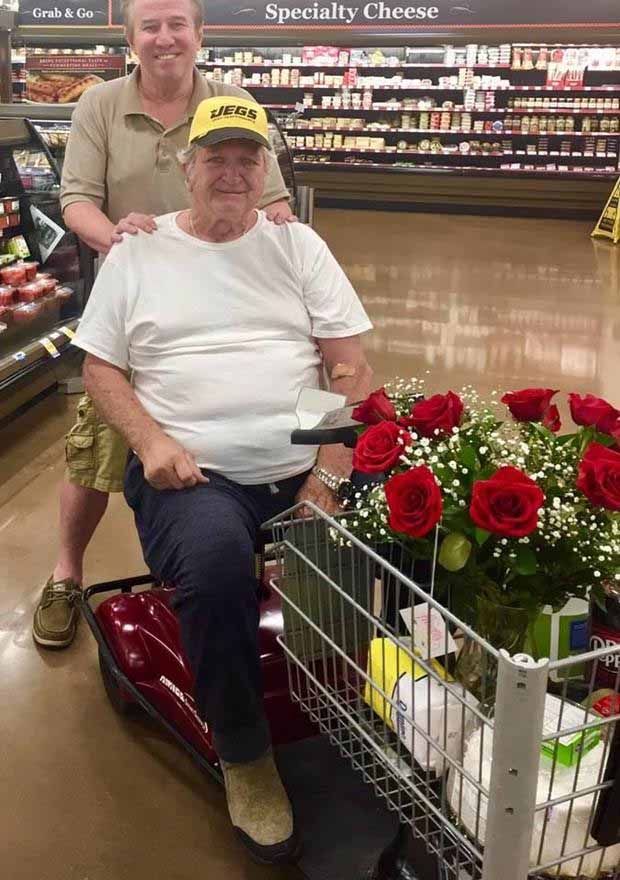 Gregory Johnson was doing his shopping at a local grocery store , where he noticed a dozen red roses in an older gentleman's shopping cart. Initially he was just casual to commend the elderly man saying "you must have a big night ahead of you". But when the man replied "Wife died five years ago and today is her birthday,", he was shocked to hear it! Gregory then decided to talk with the lonely man, whose name was Jim and listened him reminiscing about his wife. Jim and his wife were high school sweethearts and had been married for 50 years. They had a great life and shared a lot of  love together. Now after the death of his beloved wife, he is all alone and keeping those memories alive!
Thankfully after a long chat with Johnson, Jim was sensing a bond between them and invited his new friend for his wife's birthday celebration!