This 16 year old student is amazing the world with her extraordinary art of firing arrows by the skin of her teeth! Her faith and determination is so remarkable that she is ranked in the top 10 high school archers in the world!
(Scroll down to watch the video)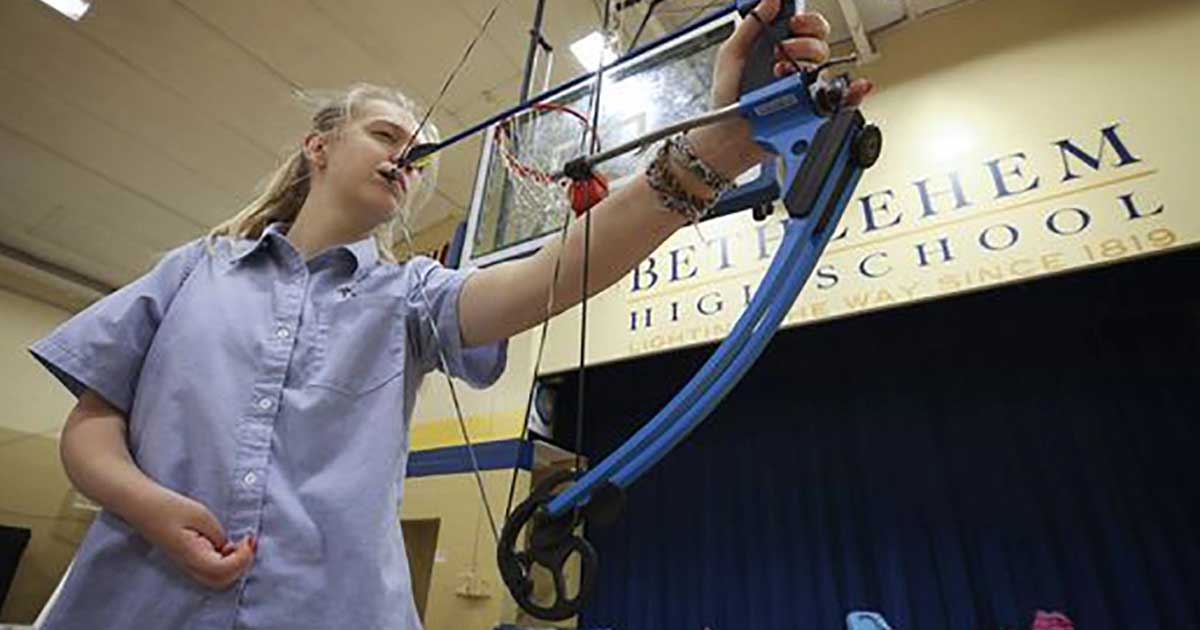 Faith Oakley a junior at Bethlehem High School in Bardstown, Kentucky is one of the top student archers in the world, she uses a mouth strap to pull her bow string after a birth injury known as Erb-Duchenne Palsy caused the nerves in her right arm to be pulled away from her spine and left it unusable!  But that didn't stop Faith's passion to pursue archery as she knew and believed it takes only a strong mind and willingness to put a lot of hard work to earn this championship and she achieved it!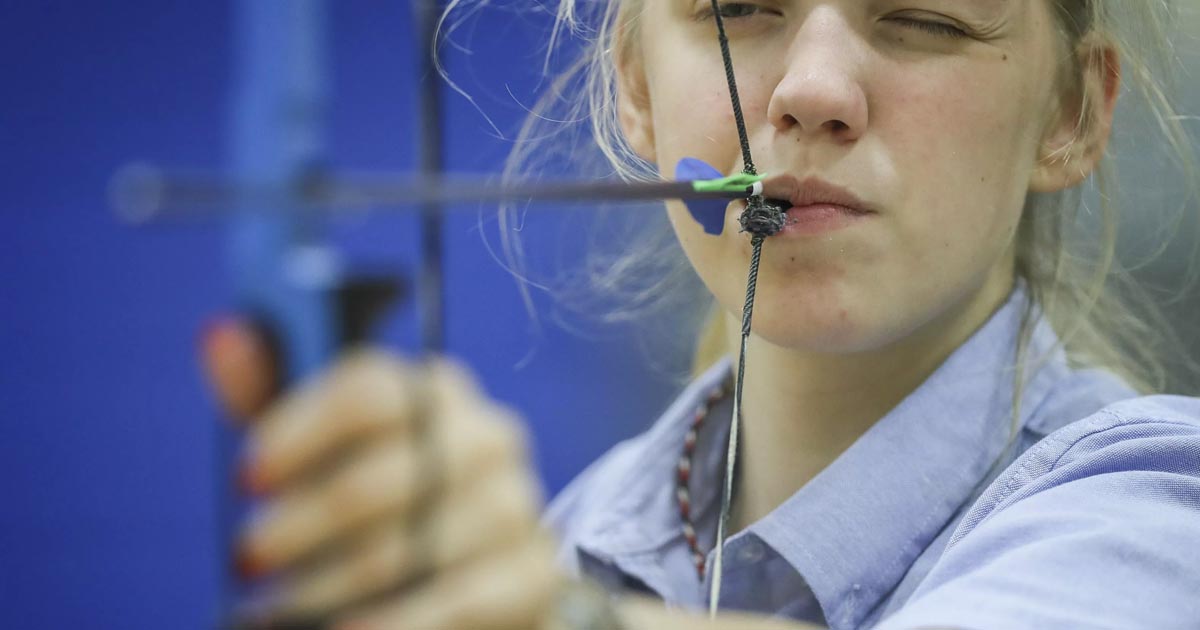 Her love of archery started at a young age and at 4th grade she enrolled for archery practice at a YMCA Camp Piomingo in Brandenburg,Kentucky!  Her counselor was astonished to see her determination and endurance while the counselor held the bow she pulled back the string with her left hand and aimed the bull's eyes to a hit! She got her first mouth tab on her fifth grade archery and from then on she routinely medals in any competition she enters!
Today she's biting at the chance to compete in the World Championship again and scores even higher and aiming to make it into the top five next year at the World Championship! She's even aiming at making the 2024 0r 2028 Paralympics archery team!
She is truly an awesome champion and her own words are worth following "I hope that watching me inspires people to feel comfortable to push their boundaries and do things they didn't think they could do..I am just like anyone else and I am proving you can do anything with determination". Congratulations Faith! We wish you good luck!