The loving kindness of a flight attendant is highlighted for her extraordinary hospitality in bringing customer delight. A South African Airways flight attendant named Mavis Xotongo was kind enough to take care of a baby for a struggling mother in her 15 hour flight journey.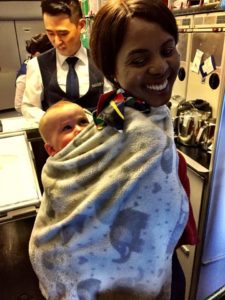 A mother named Kate Whalley-Hands from South Africa was travelling from New York to Johannesburg with her baby girl. It was never an easy task for parent to travel on their own such a long journey that includes two transits. That's when the caring flight attendant extended her helping hands to carry her baby so that she could have her meals in ease. She took her child, Imogen out from her hands and baleta'd her and then carried on serving other passengers.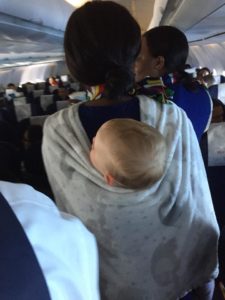 When she returned her child after 15 minutes of time, the baby was already fallen asleep. The mother was so happy for Mavis for being a rock star and the tokens of appreciations were spread through her Facebook page!