Between birth and death the only thing that matters is what you do in between! And what this unknown young man has done saving the life of a blind man from the wheels of a train is one of such great work. Watch the amazing rescue video below.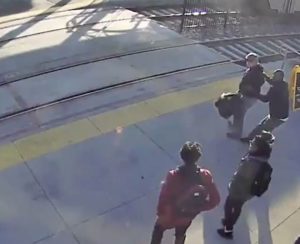 Last week on Friday ,just moments away a train is about to pass into the light railway station at Peoria in the town of Aurora,Colorado a blind man carrying his briefcase was approaching the yellow line would have stepped in front of the train losing his life. The man, named Mike Wyatt was walking ahead of other pedestrians were miraculously pulled back by an "Angel Savior"! The train passes them at speed just seven seconds later.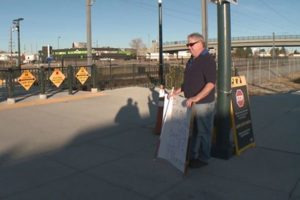 Mr Wyatt is in deep gratitude started to track down this Samaritan who has saved his life, stands at the station thinking "that guy" is going to come down that ramp from the platform!