They have enough love even to share it with the orphans! These high school sweethearts were laid with an idea of adoption before even their marriage and they were glad to follow those promptings from God. In the right time they have adopted two kids from China who were rejected by their family and the society because of their special needs with Down syndrome and blindness!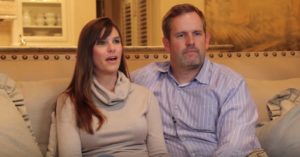 Brent and Audrey Shook were high school friends and they got married and are blessed with 5 kids of their own. But in the back of their heart they always kept that calling from Lord to adopt and they did search agencies to look for the right kids from China as it was the guidance from the Lord who cares about a country who has got millions of rejected and destitute orphan kids!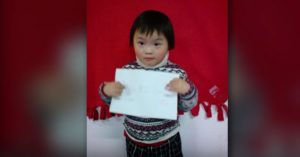 One day during his work Brent got an email from an agency they have looked at 10 years before asking for their willingness to host a child from China. Audrey saw Lucy's photo and instantly she knew that this was their daughter and with lots of prayer Shooks decided to submit to God's will and adopted this child knowing nothing about her! They were glad to meet this girl with down syndrome at China and was deeply loved by her calling "Mom". Lucy was a perfect fit for their family but they never thought she was a channel  for their second child's adoption as Lucy kept talking about her best friend back at the orphanage and Brent  inquire about it at the the orphanage and learned about the other child named Henry!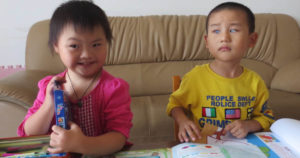 They got the necessary paperwork done for their adoption and these two adorable children are now part of their big family! They loves them so much and have no fear in heart seeing they are blind and have mental illness,rather they are glad to see it thought the eyes of God saying "Lord can make hearts whole when His followers step out of their comfort zones and listen to His sweet and gentle voice"! They truly cherish on this beautiful union as they believe it was orchestrated by God to spread His love!