Christmas is all about sharing love and joy, and here a homeless man is praised for his selfless love in guarding the money left in an unlocked car by the passenger. He had to stand in the pouring rain for hours to secure the money until the money reaches to its owner!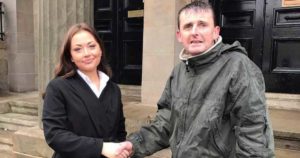 James John Mcgeown spotted a car outside Glasgow's Sheriff Court with its passenger window down and saw a handbag in front seat with £400 cash inside and £50 in the center seat. He waited for two and half hours  in the pouring rain guarding the money and then handed over the bag to the nearest lawyer's office for safe keeping.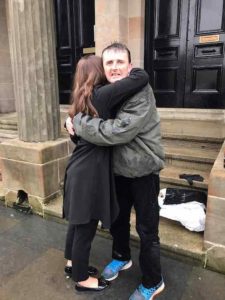 When owner John eventually returned to the car with his colleague Alyshia Oxford he was stunned to see a note telling him the bag was safe in the office.John who is owner of a McMonagle's chip shop in Clydebank is praising James for his generosity and gave James £40 upfront with tons of thanks! John has set up an exclusive GoFundMe page to help this homeless man in a better way.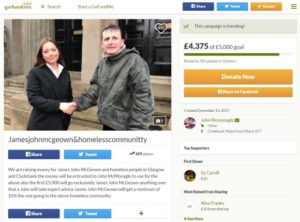 The page has already raised £4000 for James and he is yet to find James to donate this money.