This utterly poor boy was determined to walk those extra miles to attend his final exams because he firmly believes that his life will get better if he gets educated!  An 8 year old Chinese boy walked 3 miles in unbearable cold to his Zhuanshanbao Primary School to take his school test and made an incredible witness of dedication and determination inspiring millions to support him! (Scroll down to watch video)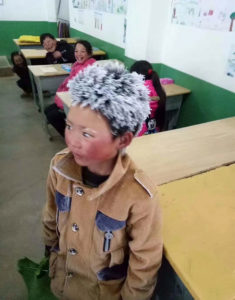 In the township of Xinjie in Yunnan Province at China the temperature was in 16°F (-9°C) and the "Ice Boy"  made an unbelievable impact on his school headmaster at this very first day of his final exam!Fu Heng, the headmaster of the primary school was touched when he saw this poor boy who was covered with icicles hair and eyebrows contrasting with his burning red cheeks reaching his school with great difficulty!Immediately Heng did a right thing by snapping a picture of this little boy marking a turn around for his misery.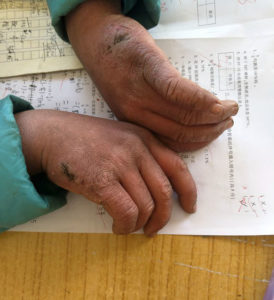 The headmaster knew that the boy lives far away and he is considered as the "class clown" making his 16 classmates die of laughter in various ways and his attitude was highly appreciated! The school were always kind enough to him and others as much it can by giving them breakfasts and other possible helps. But their school doesn't had heaters to help pupils warm up after such long walks as they were remotely placed in a poor state!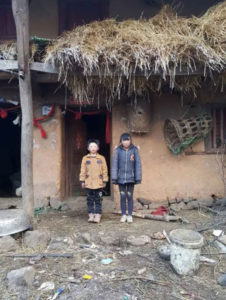 After his touching story went viral in the internet, people started contacting the school calling this brave kid "Ice Boy", and contributed in various ways to improve the learning conditions of him and other students! $15000,20 heating equipment and 144 warm sets of clothes are all came to them just because one little one was willing to study well to have a great future! Lets continue to love them with all the possible supports!