The science and math teacher, Rajaram from Baarali Government Higher Primary School, Udupi, India went beyond his profession to ensure that all students get a good education.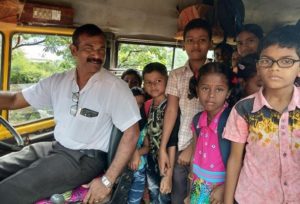 Many kids in this village drop out their education due to the grueling two mile trek through forest to reach the school. They don't have a proper road and the mud road through the forest is not safe for the kids to travel alone. That's when the teacher Rajaram, decided to reach out to Vijay Hegde ,an alumnus of the school to help support to buy a bus for the children. They together raised funds and bought a bus for the students. Since they cannot afford to keep a driver, Rajaram learned driving. He takes his students to and from school every day.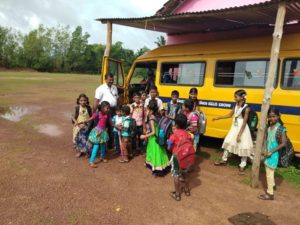 Despite all challenges, Rajaram is happy to see the school attendance is improving from 50 to 90! What a great teacher.