This mother was helpless in tears to answer to his little son's question "Why am I different? Why me ? why?" Jayce Crowder began noticing that he looks different from his classmates as he misses part of his one arm and they all have two full arms.One of his classmate at Pleasant Hill Elementary School started teasing him and he returned to his home at Des Moines to his mother Cortney Lewis with his desperate questions! She could never find an answer to her son's question and the little one was mad at God for creating him like that, until they  found an answer in 110 miles away in eastern lowa! (Scroll down to watch the video)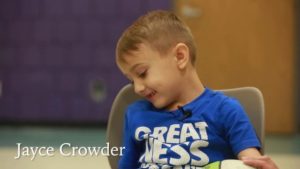 That night after a full day duty as an orthodontic assistant Lewis came home and turned on the news channel and was stunned to see the story about an eighth grader from Washington,lowa, Trashaun Willis who has an internet sensation for his slam dunks! This mother got an instinct connection with Willis as he too was missing most of his left arm just like her Jayce! In tears of joy Lewis called Jayce to see Willis on TV as she knows this will inspire her son and an opportunity to see a role model born with same congenital defect thriving with, and fully accepting his reality!
However there were no way for them to meet Willis and he was becoming more popular and various news channels flew to lowa to interview this special talent and the Sports illustrated named him as Sportskid of the Year finalists! His dunks went viral and he was a role model in the community for many and the kids were like "He only has one arm and if he can do that , so can I"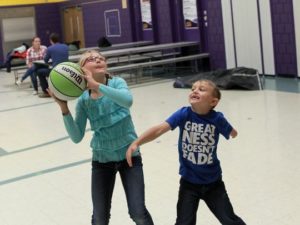 On last February, one of her family friend texted Register asking there were any way Willis could meet Jayce to help him build confidence and luckily through his basketball coach Mark Berhow, Will's and parents came foreword to meet Jayce at Washington Middle School on a Saturday afternoon in April!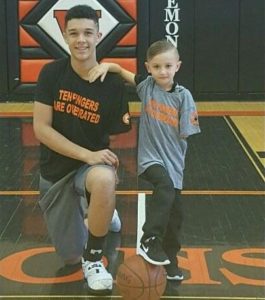 They two had a common story, both had amniotic band syndrome in the womb , a rare condition where strands from the mother's amniotic sack wrapped  around their hand elbow and stunted growth beyond that point! Soon after the introductions, the two boys bonded like "two kids in a candy store" and  they have spent good amount of time in playing various games and rides and the friendship was developed between their family too.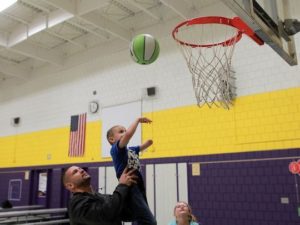 Now Jayce and Willis are great friends  as Willis is so proud to become a role model for some one and Jayce is so happy in praising him saying " He stands tall"! 6 year old Jayce is greatly inspired and thriving with many excellence in studies and sports because of this  "best person" God send him on his life! Its made him understand that there are others like him and it's OK to be different and just stand tall! Thank God now little Jayce is proud to have one arm and his heartwarming story is much inspiring!