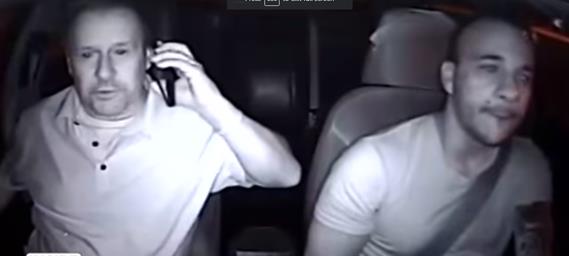 "Someone asks for one mile, go with him two, Give to the one who asks you, and do not turn away from the one who wants.." (Math 5:41-42)
Unexpected events in life can make us feel helpless and out of control. Even in the midst of your leisure time, the enemy can distract you. But take heart God is perfectly able to help us in our need and command His angels to take charge over you! Believe it! The divine intervention for your rescue can be in any manner! Here in the Vegas massacre John Zerquera-Jimenez, a common taxi cab driver rushed to a worried father to the grounds of the Route 91 Harvest Festival to help save his daughter. This man identified himself with the agony of this father and responds to his offer of more money saying "No, no, no. I'm a father, too". This hero went extra mile to save his daughter and 7 more girls from this violent attack!
Throughout the Scriptures we can see that how Jesus has identified Himself with the Father to reveal His love to the human race and accomplished His mission of restoring our life and love to the heavenly father through His perfect sacrifice on the Cross! As our savior willingly took up the mission of saving us from the pit of hell, our fellow man Jimenez too had taken up the mission to rescue these girls from the danger zone rejecting the offer from this father for risking his life on this endeavor! Let us trust God and His timely provisions in the time of our need!
"Trust in the LORD with all your heart …in all your ways acknowledges Him, and He shall direct your paths."(Psalm 3:5-6)