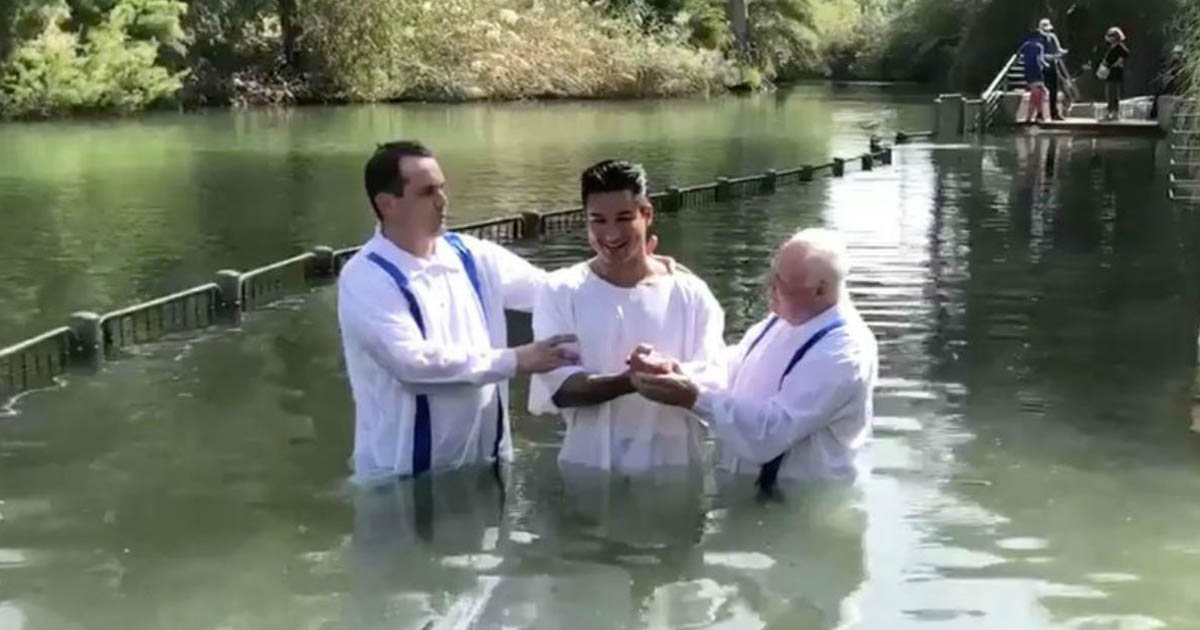 A famous Hollywood Actor is loud enough to proclaim his faith in Jesus Christ! He was happy to announce the priceless decision of all eternity that "Jesus Christ Is My LORD and Savior" in a powerful way!
Got baptized in the same river Jesus did…#JordanRiver #Jesus #JohnTheBaptist pic.twitter.com/WIuPtqEk9b

— Mario Lopez (@MarioLopezExtra) March 22, 2018
Mario Lopez visited the Holy land in Israel as part of his holiday trip. He was there at the very place where Jesus was baptized, in the Jordan River – and the actor took time to explain the events of Jesus's baptism with his fans. Standing next to the Sea of Galilee he educated his followers about the sea's specialties in detail.
"This is where Jesus walked on water, and the Jordan River runs into the sea, and that's where , of course , Jesus got baptized which I ' m going to be doing" He said !
Spiritual moment…#Baptized #JordanRiver #Catholic pic.twitter.com/d2dNGyCAUQ

— Mario Lopez (@MarioLopezExtra) March 22, 2018
Just after 2 days of the same he himself was ready in a white dress to get baptized at the Jordan River where John the Baptist baptized Jesus Christ! As the catholic priest were baptizing him in the holy water ,they have asked him the most important three questions about his faith and the actor was right in his answer to receive the gift of salvation then and there!
The priests asked him "Do you believe in Jesus Christ" Do you believe that He is the Son of God" Do you intend to serve Him all your life"?
For all the three questions, Lopez responded," Yes I do"!
"It's nice to have something that is consistent in our life – family and faith is that for me"! Lopez had made the right choice for himself!
His public announcement about his faith will surely inspire multitudes to speak openly about their faith in Jesus Christ!He even talked about Jesus Crucifixion and many other biblical points and has posted the best testimony about his faith in the internet for all of us witness it!