A deaf little girl has adorable reaction to finding out she is going to be a big sister.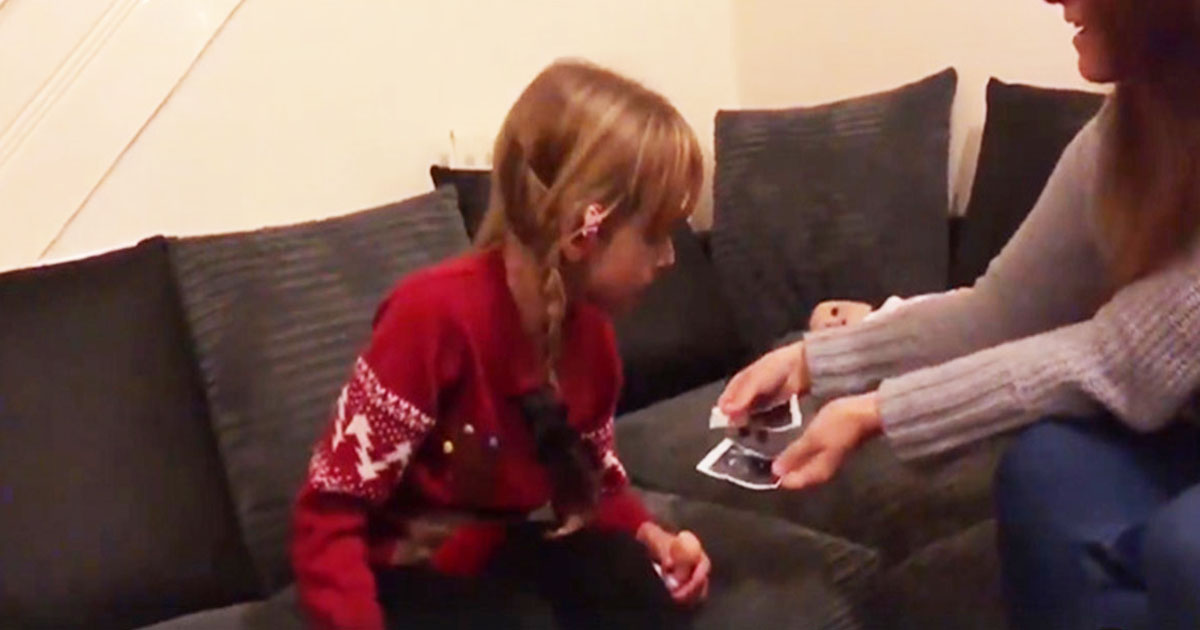 The video shows a mom signs to her daughter about the new baby. She points her finger to a big doll next to her and asks her 'what's that', then asks her about the doll in her hands. Then the mom is seen showing an ultrasound to her daughter, and finally reveals the huge surprise by showing her tummy.
This sweet little girl's reaction to her mom's surprise will warm your heart.