An NFL player from Lawrence County came back to town to take a teen with Down syndrome to prom. 27 year old Don Jones returns to Alabama to give her a special honor by accompanying her for prom and the happy event was so memorable for both of them.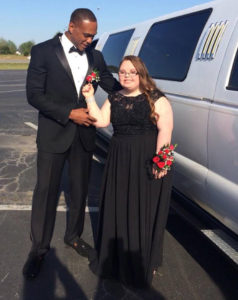 Don Jones is a defensive line man with the San Francisco 49ers. He recently returned to his home state just to escort 18 year old Lindsey Preston to her prom in Moulton. Lindsey's mom is close with his family and on last year her mother had asked him if he would be willing to take her to prom. And he was more than happy to do it for her and said "Anything I can do to make some kids smile, I would be more than willing to do,"
The adorable video shows the gentle man is enjoying his time with the kids in dancing and making merry with the special girl!
Jones not only made her feel special but he danced the night away with all the kids. And the kids had real fun with the man when he taught them few of new dance moves! And the player was so happy to have this precious moments in his life and going to cherish it forever!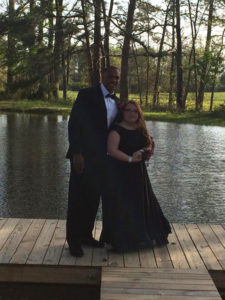 "I had a great time with my beautiful prom date Lindsey at the Lawrence County LCDC prom; it was really an honor being around so many loving faces. I'll remember this for the rest of my life." Jones wrote on Instagram.
I'm so happy to see the people who really makes others happy by their simple gesture of caring love! How about you?