A dying women's wish to see the ocean one last time was fulfilled by a ambulance crew who took a small diversion to the awesome beach at Hervey Bay!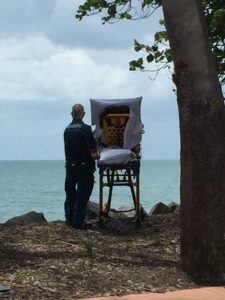 The ambulance was transporting this seriously ill Australian woman to the palliative care unit of the local hospital and the patient expressed that she just wished she could be at the beach again! This detour made her very happy and tears were shed for this awesome empathy!
Helen Donaldson- the Officer in charge of Ambulance Service in Hervey Bay- who relayed this touching story was right is  saying "Sometimes.. all you need is empathy to make a difference"!!