These kind cops went extra mile for a little boy who was found wearing torn, dirty socks.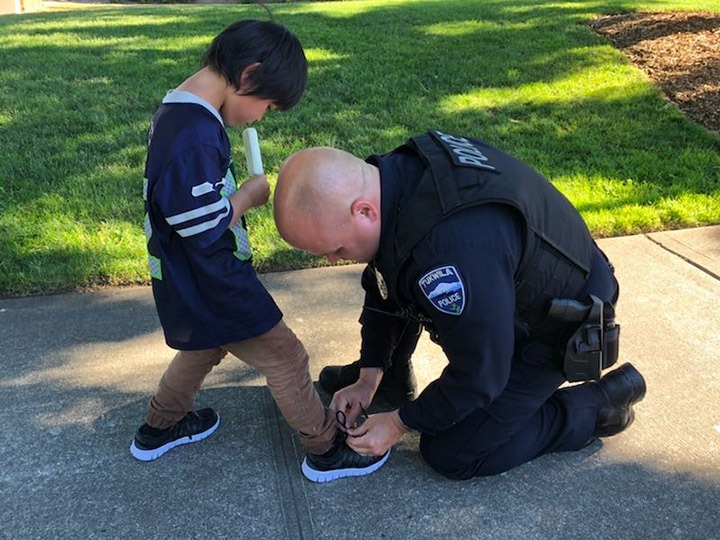 The officers were patrolling at Cascade View Park, when they noticed the boy with bloody socks. They found a decent sized cut on the bottom of his foot, the kind officers cleaned and patched his wound with their first aid kit. It was then they came to know that the boy did not have any shoes, because the pair he had was so small for his feet to fit in. One of the officer ran out and bought a new pair of shoes for the boy. He then helped to tie his new friend's shoes and enjoyed some cold Popsicle together before parting ways!
The Tukwila Police Department is proud to share the heartwarming act of kindness from their true heroes!