The most awesome thing anyone can teach their animals is to pray and thank God for everything! The brilliant video shows an Australian Cattle Dog is humbly praying with his master.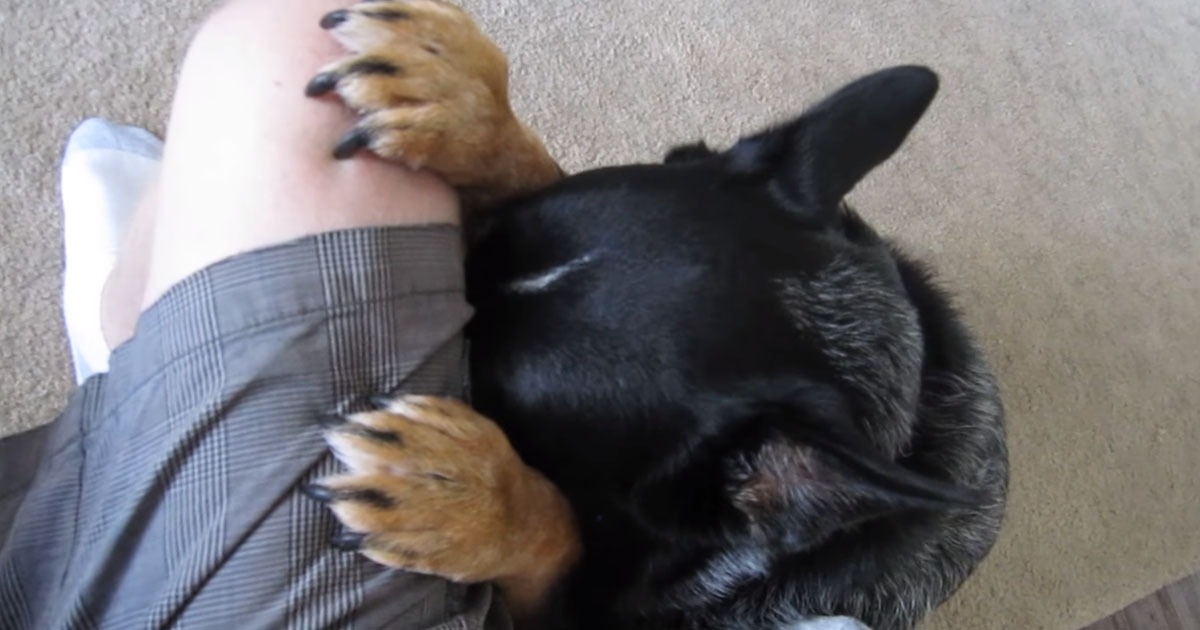 When it was meal time, the master called his dog and he just came out. But before indulging in the food, the dog knew what to do! Keeping his paws on his owner's lap and bowing his head in great gratitude he stayed there for family prayer. His master prayed for his best companion..
"……Lord help me not to chase the neighbours cat and help me to listen my master whenever he asked me to do anything…in Heaven's name we pray…Amen! "
Its amazing to know that the dog and his master says their prayer almost every day. This Australian cattle dog, also named as Blue Heeler is disciplined by his master to stay in prayer.He's also a rescue dog and he is the best friend and a true blessing for his master in many ways!
His master, a disabled veteran has rescued this dog, just 13 hours before he was about to get euthanized! This disabled veteran had a touching reason to rescue this helpless dog. Because he himself was hospitalised over 100 times in life and both of them were supposed to be dead! But thankfully they could save each other to stay together!
Watch the video here.