It's amazing to witness an 8 year old student, Bridget Kelley is receiving a fabulous welcome in the chilled cold weather in this New Year. After battling leukemia and was away from school for 15 months, she is making a memorable come back to Merrymount Elementary School in Quincy. This third grade student was amazed to meet hundreds of students, parents, teachers and police officers as all gathered with more than 200 signs welcoming her back to school. (Watch video below)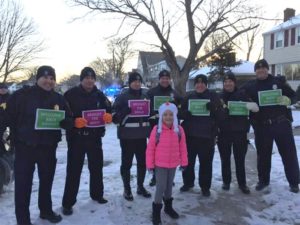 Bridget has left the school on September 2016 during her second grade after she was diagnosed with acute lymphoblastic leukemia and spent 88 days in the Boston Children's hospital undergoing chemotherapy and surgeries! She even had a stem cell transplantation as part of her treatment which was donated by her 3 year old sister Shannon!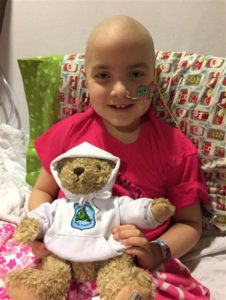 During these 15 months she was left out in isolation and it was much devastating for Bridget to miss her school and birthday parties. However the loving families in the community arranged to regularly bring meals to the Kellys and raised money for her family.She was even able to get her tutoring in he hospital so that she could graduate to third standard with their kind supports.
An 8 year old student named Seamus who is in Bridget's class has organized a Facebook forum to help plan this special return for Bridget and he has handed out more than 200 signs and 150 hand warmers to the large crowds which includes even members from local and state police!
Her parents Dan and Megan Kelley was so thankful for this kind gesture of love from the students and PTO and was so happy to see her daughter's excitement. Its so heartwarming to see this little girl is raising her arms in triumph and joining in the fun as everyone cheered her successful return to life!