"Love never fails! It always protects, always trusts, always perseveres". Its true for a stork Klepetan who has been flying 13,000 KM each year for 16 years to see his injured soulmate. This march, for the 16th time, a devoted male stork flew thousands of kilometers back home to meet his handicapped soulmate who cannot fly! !The love of this amazing stork couple persisted and  the millions are fascinated  to witness the true LOVE of this amazing creature.
(Scroll down to watch the video)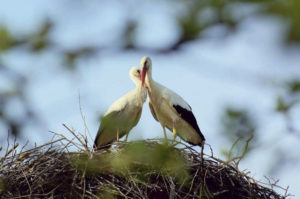 The story began more than 20 years ago when a kind man named Stjepan Vokic first found the female stork badly injured by hunters. Malena was adopted by Stjepan Vokic after her wing was injured by hunters. He was kind enough to give Malena a second chance at life by taking care of her.
On the rooftop of his house the two bird's love blossomed. At first it seemed that their relationship was doomed because Malena was unable to migrate with her mate at the end of summer. Nevertheless he proved that, The True Love endures forever!  Each year Klepetan leaves Malena under Vokic's care and he migrates to South Africa by the end of summer season! And by the beginning of spring he never fails to come back home to see her love mate again!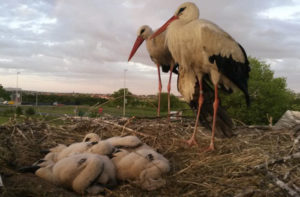 What a wonderful Love! I think we have a lot to learn from these loving creatures!