An elementary teacher was kind enough to get into the root cause of one her students nonperformance and transformed him and his mother, both into a living miracle! Donna is a great teacher who pay close attention to the students who are in her classroom, and she did notice something odd in one of her student named Troy and went those extra miles with him to bring him back to a happy going!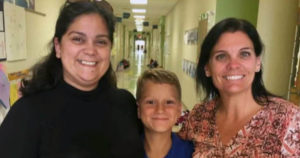 The teacher was concerned about her student as he wasn't interacting in class like he used to  and his behavior was simply not the same. Donna was wondered and suspected there may be something wrong at his home and she reached to Troy's mom to express her concern! But what she discovered was a pathetic condition of his mother who had been in stage five kidney failure and was suffering with a severe pain all though the days.She was  desperately needed a new matching kidney for to get cure and finding the matching kidney was virtually impossible as she had a rare blood group for transplantation!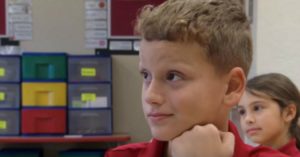 Her whole family was anxious about the way ahead and Troy was silently carrying the burden of what his mom was going through at home and not getting a kidney for her made him into tears!
This overwhelming news broke Donna's heart and this teacher turned to be their friend and searched how to become a kidney donor and discovered she has the same rare blood type as Troy's mom! Without any hesitation she was ready to donate her kidney to her student's mother saving her life miraculously!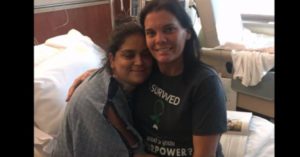 This perfect gift of life time for troy and Troys mother was divinely reached at the right time – In Christmas the successful kidney transplantation took place! Thank God, there are many such miracles hidden in the lives of human hearts and at the right time they get released!