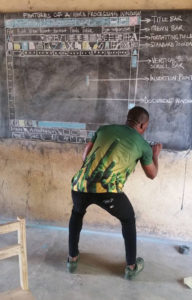 This school doesn't have computer for past 7 years and the teacher wants to make sure the students to pass the exams through his sincere effort. This Ghanaian teacher drew Microsoft word on a chalk board for his students to get them learn the computers virtually! His way of teaching the students drawing diagram of Microsoft word was shared on social media and went viral in no time. Finally the very news got to reach at Microsoft Africa and Akoto's efforts made them to promise providing a computer for his classroom!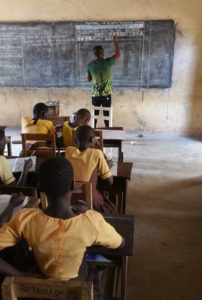 On March 8 students at Betenasa M/A Junior High Scholl received their very first laptop from Saudi benefactor at University of Leeds in the U.K. The whole school was happy to extend their great gratitude through Akoto's Facebook for donating this laptop to them.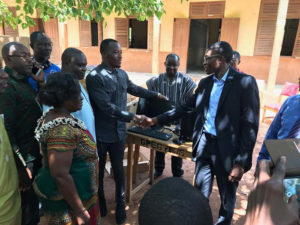 Just 4 days later the school received the second lot of computers from NIIT Ghana. Inspired by the teacher's story they have donated 5 desktop computers to the school, along with books and a laptop to Akoto! Also some free training packages from Microsoft and he flown to Singapore to attend the annual Microsoft Education Exchange program!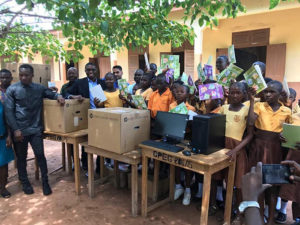 This great teacher was humble enough to receive the pure gesture of kindness from everyone as he wrote "Where there is a will, there is a way and where there is a way, there is a power to do"!