A 10-year-old girl from Michigan named Ruby Labuschewsky who was ridiculed for her large foot has set a Kids World Record (KWR) for having the biggest feet in her age category, wearing size 10.5 shoes as a fourth-grader and she has a positive message for everyone.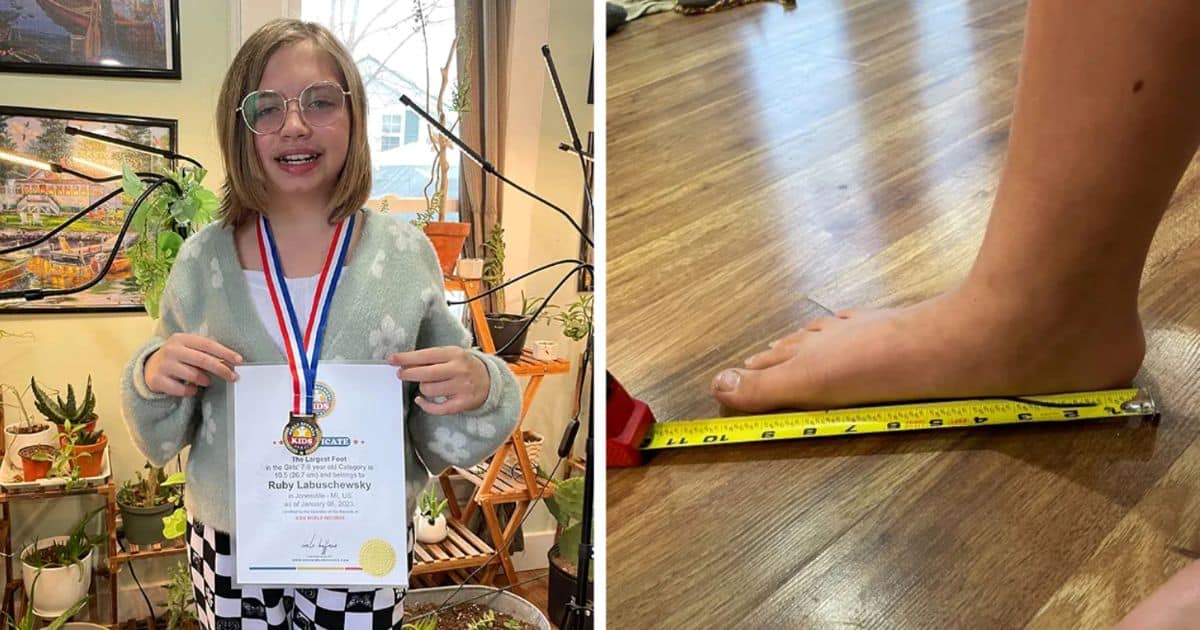 Despite being teased about her large feet at school, Ruby is proud of her physical characteristic, which also makes her taller than her friends.
"All of my friends are short," she playfully said. "So I get to 'short shame' my friends for being short, even though they're my friends."
Ruby and her mother, who wears a size 11, decided to investigate the possibility of breaking the KWR for the biggest feet in her age category, and their record attempt was successful.
"We found the record for a 10-year-old, but at the time, she was nine," Labuschewsky said. "I didn't see any clear record for a 9-year-old, so we submitted it in her category, which was actually the 7-to-9-year category."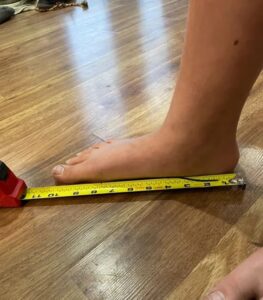 "It was a series of pictures [of Ruby's feet] next to a measuring tape with several different angles," Labuschewsky said.
Ruby was thrilled when she learned the news and proved her brother wrong, who thought she couldn't do it. The only challenge Ruby faces with her big feet is finding fashionable and artsy shoes in her size, as she is very expressive with her outfits and refuses to accept that her feet are too big.
The young girl describes her personal style as "downtown girl" or "grunge." "The shoes I'm wearing right now are Converse and I really like these shoes, and I'd say I like skater type shoes," she said.
Ruby and her mom are now attempting to break the current Kids World Record for the biggest feet in the 10- to-12-year-old age category, which is currently 10.5 inches. Ruby is now wearing size 11 shoes since turning 10 in February and they are awaiting approval for the new record. Ruby is enjoying her newfound celebrity status at school and around town and plans to display her KWR certificate in her room.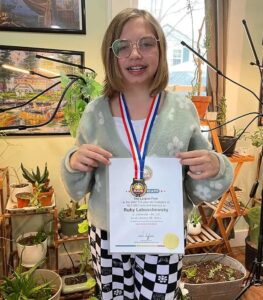 "Yesterday I was in the bathroom and someone said, 'Are you the one I saw on the news? and I said, 'Yeah,'" the girl said. "The lunch ladies said, 'I saw you on Facebook' and they gave me extra sauce packets and then today they gave me three extra scoops of broccoli. Next, are they going to give me two pizzas?"
Ruby has a beautiful message for her peers and encourages others to embrace their unique characteristics and celebrate themselves. "Embrace yourself," Ruby said. "Because you can't change yourself."