Who doesn't love the contagious laugh of a sweet little baby?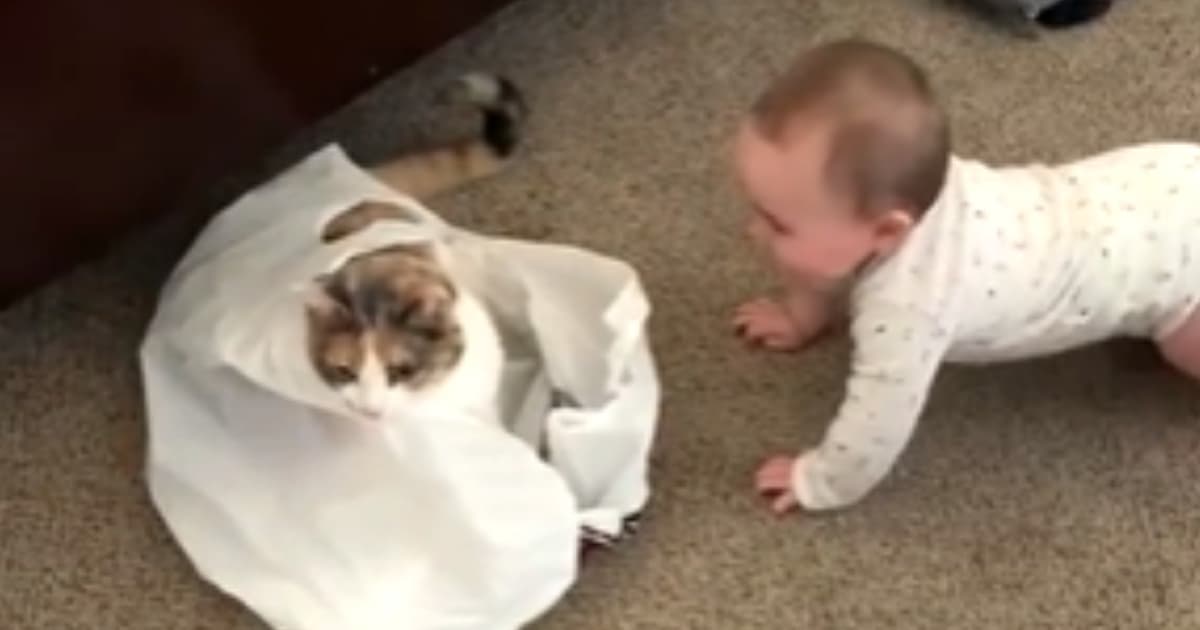 A video of a baby laughing hysterically as he watches the family cat play in a plastic bag is going viral and making people smile everywhere.
A happy baby laughing is such a sweet thing to see and start the day.
It's so important to teach children the proper way to interact with animals and introducing them to pets as soon as possible.
The baby is having a field day with this kitty and is entertaining everyone with his contagious laughter.
This baby laugh can cure everything! if you're in a bad mood then this video is going to cheer you up.
Our God is so great and His creation is absolutely perfect and beautiful.
"You have taught children and infants to give you praise …" Psalm 8:2