Following the two-week-long spiritual revival and renewal at Asbury College, Wilmore, the wave of spiritual revival is still as strong and spreading widely across campuses in the country.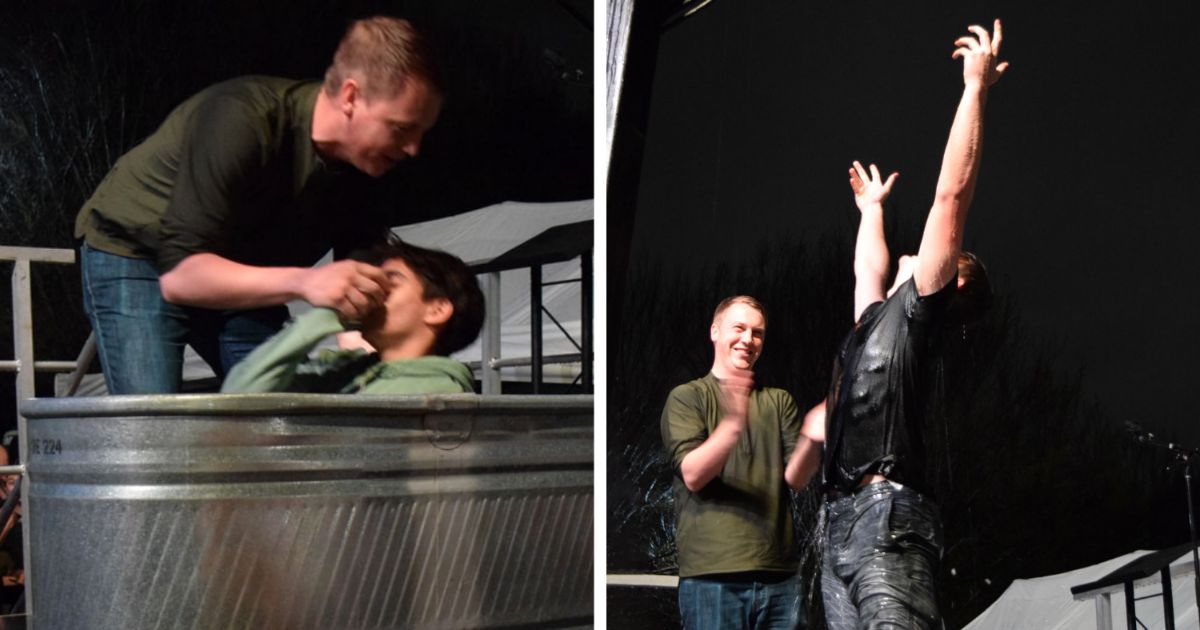 Last week at Baylor University, Waco, Texas, many witnessed the Holy Spirit working mightily among the students during their annual 72-hour prayer event known as FM72. The event was hosted by Baylor University's Office of Spiritual Life, in collaboration with campus ministries and Waco churches from March 19-22. During the event, 20 students were also baptized.
Greg Gordon, the founder of SermonIndex.net, tweeted, "72 hours of prayer & worship in the heart of Baylor University's campus. 20 students were water baptized last night. The hunger for God is palpable in this younger generation. 'I believe we are on the edge of a great move of God.' – John Bevere"
72 hours of prayer & worship in the heart of campus on Baylor University.

20 water baptized last night.

The hunger for God is palpable in this younger generation.

"I believe we are on the edge of a great move of God." – John Bevere @JohnBevere #asburyrevival 🔥 pic.twitter.com/eY8kLODnsc — Greg Gordon (@gregjgordon) March 23, 2023
According to Charles Ramsey, Ph.D., director of Baptist Student Ministries at Baylor, "The goal of FM72 is to stir a passion for Jesus Christ in the Baylor community. It is a time to take inventory of one's own journey, to linger in prayer, to recalibrate towards what is most important: our shared faith in Jesus Christ," he said.
Following the spiritually successful session last week, the university has announced its second session of FM72, which will be held at the Fountain Mall in the heart of the Baylor campus from March 27-30.
The 72-hour session of continuous prayer, asking God for revival and renewal, will also be streamed live on the FM72 website.
According to the university, "The mission of FM72 is that each attendee experiences a clear and compelling call to know Jesus and find a spiritual community where they can grow."
Each spring, Baylor students gather on campus for "FM72" — 72 hours of prayer for revival & renewal in our campus, city & world. 🐻🙏💚

Now through Wednesday, prayer tents & nightly worship services are back in the heart of campus, on Fountain Mall: https://t.co/xIPidzlzNN pic.twitter.com/sNDE1n8Wym — Baylor University (@Baylor) March 19, 2023
Interestingly, a similar event took place on the campus in 1945, where students prayed for spiritual revival for 90 days, leading to the formation of ministries such as the Passion Conferences and Journeyman mission program, whose impact has been felt worldwide. More than 75 years later, the impact is still being felt, and it is what has inspired FM72.
"The 1945 generation experienced revival, a spiritual awakening that brought a searing clarity about what is truly important. They understood that faith was not simply a good thing, but rather it was the vital element of a good life. Their motto, 'I'd rather have Jesus,' was a statement of defiance to the political, social, and economic forces whose allure was drawing them away from a life centered on Christ," Ramsey said.
"There is a wonder and sense of joy in discovering prayer, and for many, this opens the way to an ongoing and deepening devotional, a more personal faith, and a love for the church," he added.
More than 20 Baylor students got baptized on Fountain Mall after last night's FM72 worship service! 🐻🌊🙌 pic.twitter.com/8Y6ry0bYng— Baylor University (@Baylor) March 22, 2023
According to their website, attendees at the prayer meeting will be gathering under a tent with a custom-made banner outside, designed by one of Baylor's recent graduates. The theme 'communion', which speaks of the altar, the presence of the Holy Spirit, and also the fellowship of believers worldwide and across generations, has been chosen to remind attendees of a family dinner table as well as a heavenly banquet.
As people enter the tent, the hope is that "they will be able to slow down and spend time communing with God in a way that propels them to continue this communion even as they leave the tent," said Katie Barbur, a senior art major coordinating the teams who are creating art for the stations.