Matthew 6:14-15 "If you forgive those who sin against you, your heavenly Father will forgive you. But if you refuse to forgive others, you Father will not forgive your sins."
We all want forgiveness for our sins from God, but hesitate to forgive those who have hurt us. Jesus says that we can't have it without giving it.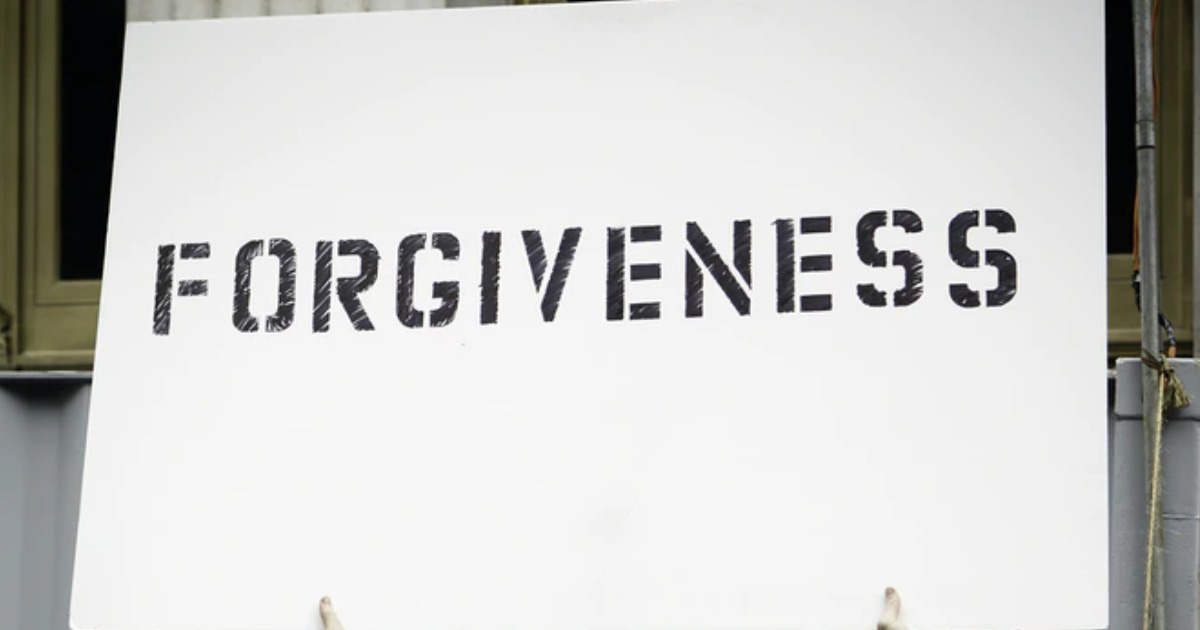 Forgiveness is the reason for our emotional well-being and unforgiving people are emotionally sick. Bitterness causes disease in the spirit and the person will experience physical illness as well.
When we get angry we cause powerful chemicals that attack the body and when we refuse to give or receive forgiveness it affects our hearts, minds, and bodies.
Luke 6:37 "Do not judge, and you will not be judged. Do not condemn, and you will not be condemned. Forgive, and you will be forgiven."
Unresolved anger will keep you from moving forward because it locks you in a time machine and if we allow unforgiveness to continue, we are will experience depression, bitterness, or both.
When we admit our failures we begin on the path of forgiveness and when we extend forgiveness to others we have the right to be forgiven for our sins as well.
Mark 11:25 "And when you stand praying, if you hold anything against anyone, forgive them, so that your Father in heaven may forgive you your sins."
Most of the time we refuse to forgive is our fear of loss and losing leverage in a relationship. Those who are still experiencing pain don't want to risk being hurt again.
Forgiveness never guarantees a change in the other person's behavior but is an act of obedience, and not manipulation. To forgive is not saying, "What you did is okay." It is saying, "The consequences of your behavior belong to God, not to me." When we forgive, we transfer the person from our system of justice to God's.
Matthew 6:15 "But if you do not forgive others their sins, your Father will not forgive your sins."
When we forgive we recognize that the wrong done against us is a debt of sin, and all sin is against God. So when we forgive we transfer the debt from our accounts to God's.
Jesus raised the standard of forgiveness to a higher level when He said we are to forgive even those who remain unrepentant. Forgiveness not only benefits the giver but also the receiver, so we extend it whether or not the person asks for it.
Ephesians 1:7-8 "In Him we have redemption through His blood, the forgiveness of sins, according to the riches of His grace which He made to abound toward us in all wisdom and prudence."
Jesus is asking us to do something that is not humanly possible, if we are unable to forgive, we can ask Him for strength to help us forgive others.
We are showing our obedience to the word of God and allow ourselves to become a conduit of God's grace when we forgive.