Being lazy is a lifestyle for some people, but the Bible tells us that God ordained work for man and so laziness is sin. "Go to the ant, you sluggard! Consider her ways and be wise" (Proverbs 6:6).
The Bible talks a lot about laziness, in Proverbs we read many verses concerning laziness and warnings to the lazy person: "The sluggard's craving will be the death of him because his hands refuse to work" (21:25); he loves sleep: "As a door turns on its hinges, so a sluggard turns on his bed" (26:14); he gives excuses: "The sluggard says, 'There is a lion in the road, a fierce lion roaming the streets'" (26:13); he wastes time and energy: "He who is slothful in his work is a brother to him who is a great waster" (18:9 KJV); he believes he is wise but is a fool: "The sluggard is wiser in his own eyes than seven men who answer discreetly" (26:16).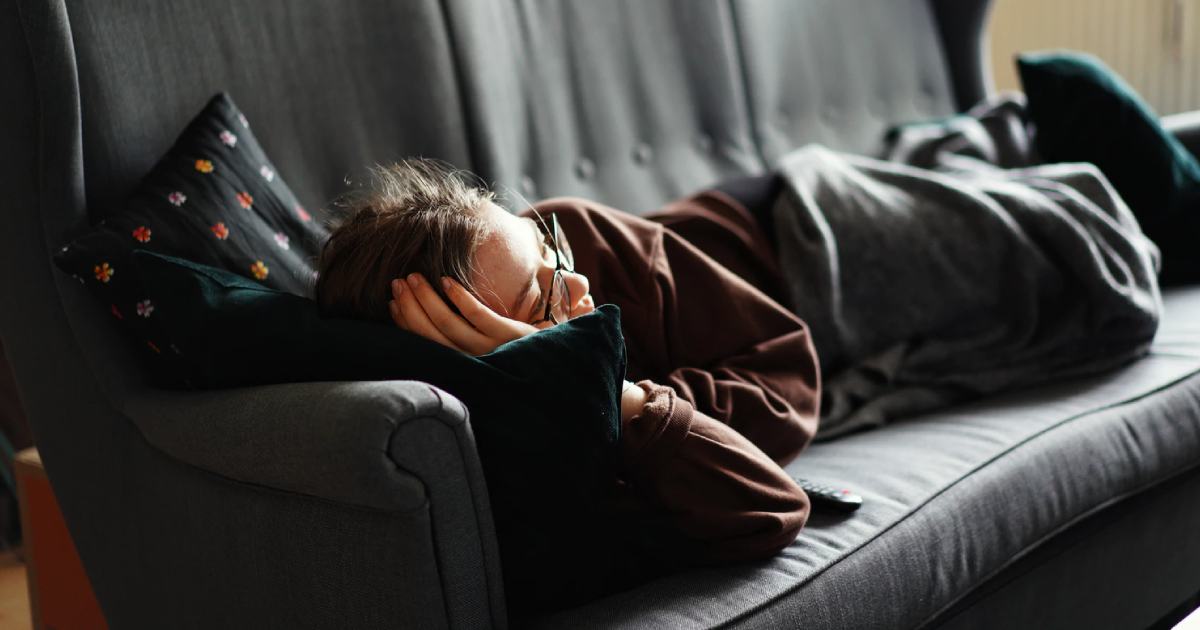 In Proverbs, we also read about the end of a lazy person: A lazy person becomes a servant (or debtor): "Diligent hands will rule, but laziness ends in slave labor" (12:24); his future is bleak: "A sluggard does not plow in season; so at harvest time he looks but finds nothing" (20:4); he may come to poverty: "The soul of the lazy man desires and has nothing, but the soul of the diligent shall be made rich" (13:4 KJV).
It is clear that a Christian believer cannot be lazy but if they believe that God expects no fruit from a transformed life then they will become lazy. "For we are God's workmanship, created in Christ Jesus to do good works, which God prepared in advance for us to do" (Ephesians 2:10).
Christians are not saved by works, but they do show their faith by their works (James 2:18, 26). Slothfulness violates God's purpose—good works. The Lord, however, empowers Christians to overcome the flesh's propensity to laziness by giving us a new nature (2 Corinthians 5:17).
As Christians, we know that our labors will be rewarded by our Lord if we persevere in diligence: "Let us not become weary in doing good, for at the proper time we will reap a harvest if we do not give up. Therefore, as we have opportunity, let us do good to all people, especially to those who belong to the family of believers" (Galatians 6:9-10).
"Whatever you do, work at it with all your heart, as working for the Lord, not for men, since you know that you will receive an inheritance from the Lord as a reward. It is the Lord Christ you are serving" (Colossians 3:23-24); "God is not unjust; he will not forget your work and the love you have shown him as you have helped his people and continue to help them" (Hebrews 6:10).
As Christians we have to work hard in God's strength to evangelize and disciple. The apostle Paul is our example: "We proclaim him [Christ], admonishing and teaching everyone with all wisdom, so that we may present everyone perfect in Christ. To this end I labor, struggling with all his energy, which so powerfully works in me" (Colossians 1:28-29).
Even in heaven, we will continue to work and serve God, although no longer encumbered by the curse (Revelation 22:3). Free from sickness, sorrow, and sin—even laziness—the saints will glorify the Lord forever. "Therefore, my dear brothers, stand firm. Let nothing move you. Always give yourselves fully to the work of the Lord, because you know that your labor in the Lord is not in vain" (1 Corinthians 15:58).