Children are considered precious gifts, and taking care of them is a constant responsibility. As parents, we always give priority to their well-being, even during short trips to stores like Walmart, Target, or the local grocery.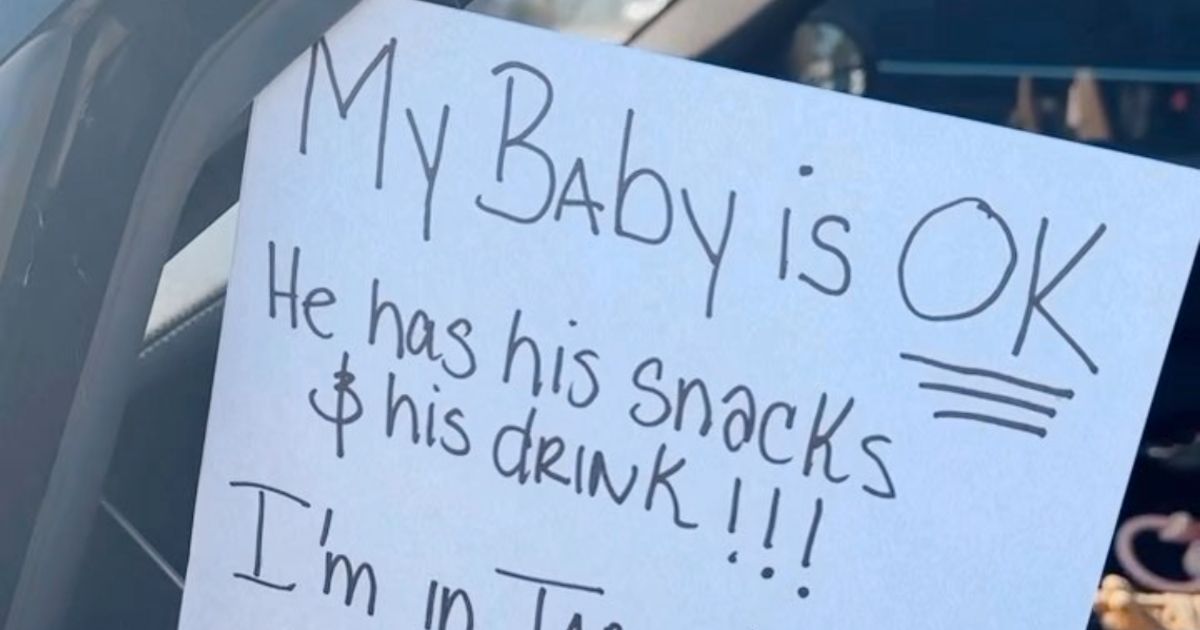 An Instagram video recently went viral, showcasing one mother's witty approach to an ordinary shopping trip. Bonnie Engle left a note on her vehicle's driver's side window as she ventured into her local Target. The note read, "My Baby is OK. He has his snacks & his drink!!! I'm in Target. Be Back Soon!!"
While this message may have initially alarmed passersby, a closer look at the video reveals that the "baby" in question was none other than Engle's husband. As the camera pans to the inside of the car, we see him seated comfortably, sipping on a drink and snacking on white cheddar popcorn.
To put any potential concerns to rest, Engle added to her note, "Please no judgement, he is safe & well." Indeed, her husband appeared to be doing just fine.
Bonnie Engle's Instagram page features several other amusing videos, some of which include her husband. This creative couple has shown us the power of laughter and its ability to brighten even the most mundane moments of our lives. As Proverbs 17:22 reminds us, "A glad heart makes a healthy body, but a crushed spirit makes the bones dry."