A little boy who had saved up money to spend his seventh birthday at Disney World ended up buying hot dogs for those affected by Hurricane Dorian.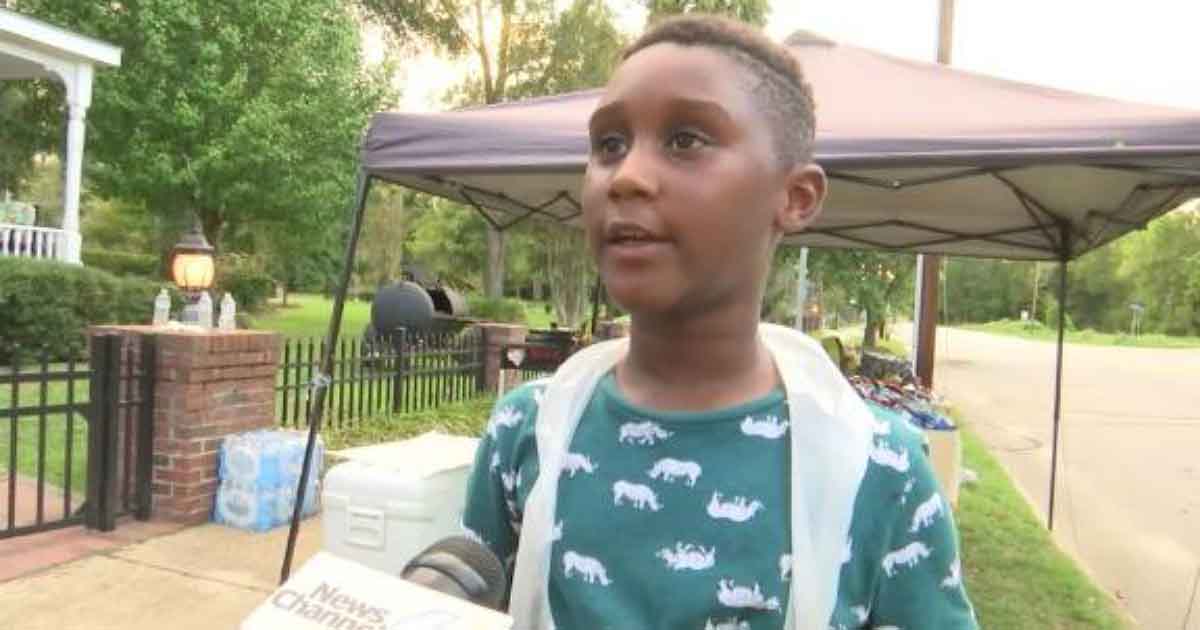 Jermaine Bell saved up money in his piggy bank to go on a trip to Animal Kingdom in Florida with his family.
But he emptied his piggy bank to buy hundreds of hot dogs and serve them for free to Hurricane Dorian evacuees in their South Carolina town.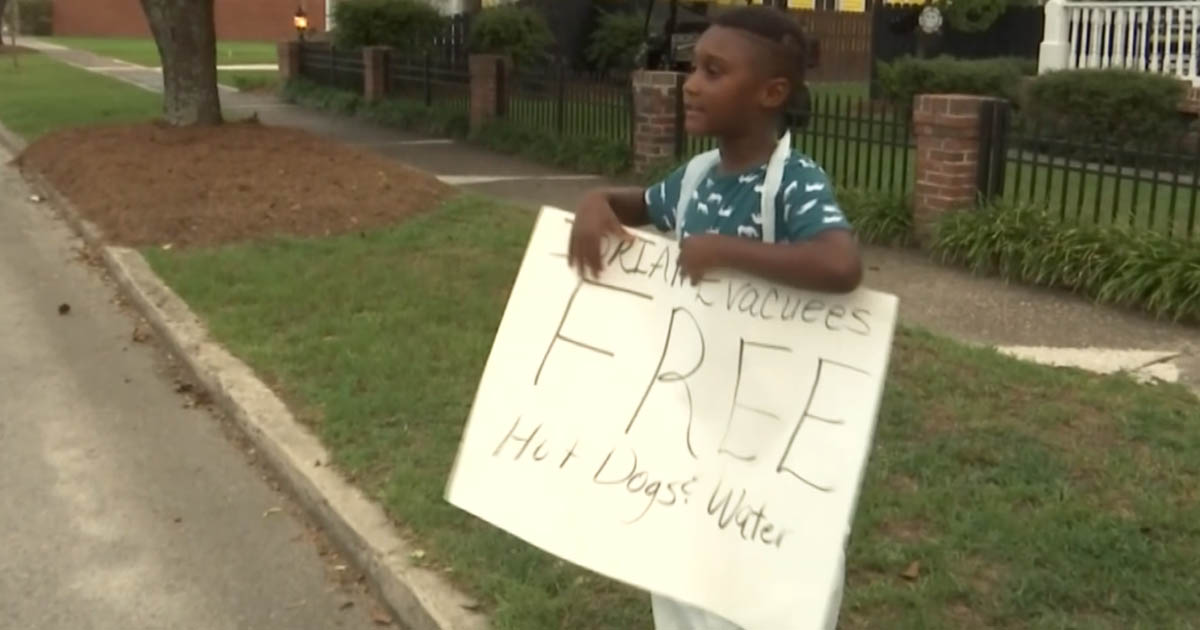 The 6-year-old set up a hot dog stand on the side a busy road in Allendale and offered them to people escaping the hurricane. He offered them free franks, water, chips and prayers.
"The people that are traveling to other places, I wanted them to have some food to eat so they can enjoy the ride to the place that they're gonna stay at," he said.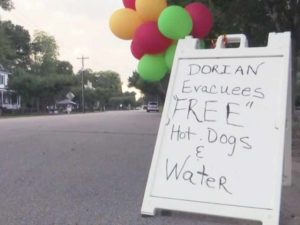 Jermaine wore the makeshift apron down to his feet standing at his stand, he served more than 100 evacuees on Labor Day on his first day. Since then he has served more evacuees.
His grandmother Aretha Grant said she had seen her grandson pray for a family who were not sure if their house would hold up during the storm.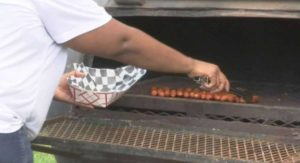 "I am very proud," she said. "We knew Jermaine was very special, but we didn't know he was special in this way to be such a giver like this."
Jermaine said he would cook all week till the evacuees were safe back home and said he would visit Disney World another time.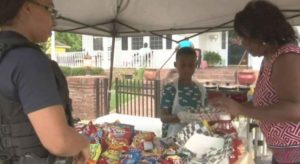 This was the beginning of his birthday celebration and said, "I just wanted to be generous."
The generosity shown by 6-year-old Jermaine Bell in skipping out his birthday plans and cooking for hurricane evacuees, is melting hearts all over the country and inspiring many thousands of people to show love and compassion to those facing this tragedy.