A 6-year-old boy is being credited with saving his teacher's life after she had a fall and hit her head on the desk.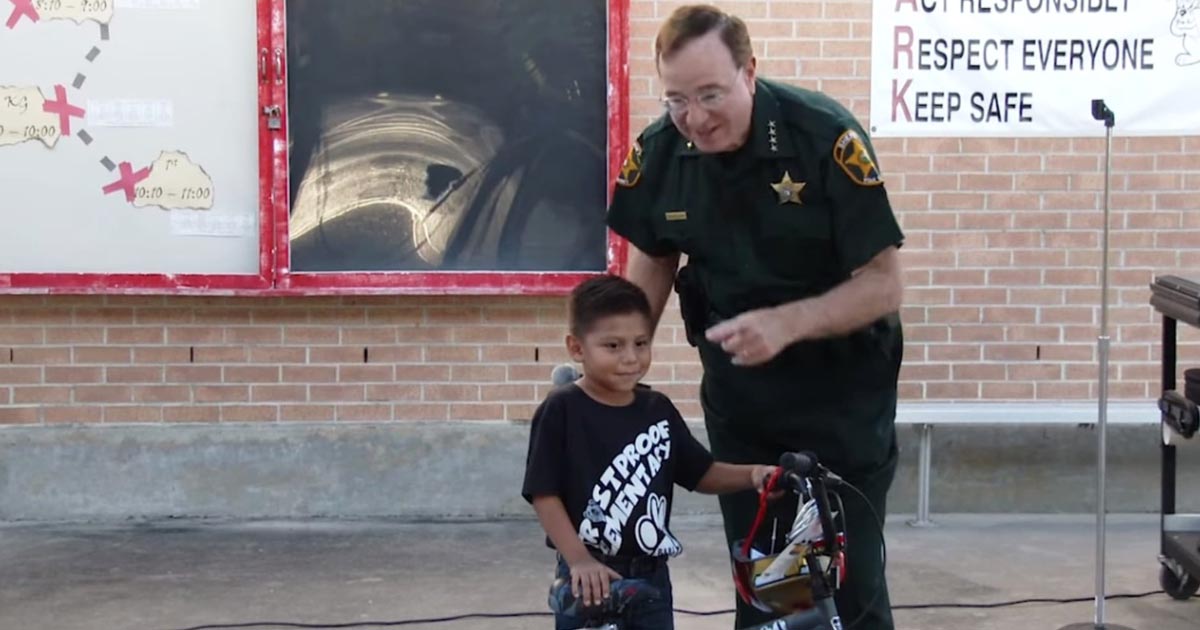 The Polk County Sheriff's Office said Max's substitute teacher at Frostproof Elementary School became unconscious after she fell and injured her head.
Sheriff Grady Judd said Max ran out of the classroom to get help. Last week, the sheriff's office and the school district gifted Max with a new bike "to reward him for seeing something, and saying something, especially during such a scary time."
The Sheriff's office shared a post where they wrote, "Max is a hero. He saved her life."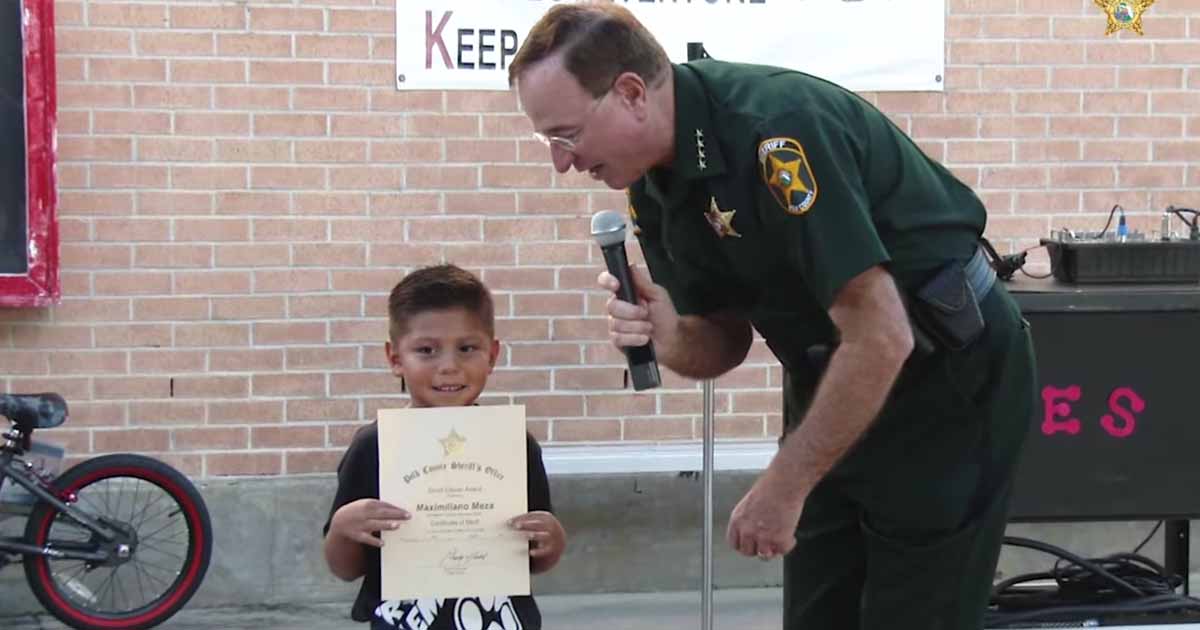 The sheriff's office said that Mrs. Joyce Darr was on life support for 12 days because of a cracked skull and bleeding in her brain.
Joyce's son, Derek Darr, said that he had arranged for Max and his mother to visit Mrs. Darr in the hospital and also got Max new sneakers in his school colors.
"Mom is very weak but is alive and getting stronger every day," Derek said. "She was standing some today…Thank you Max."
This six-year-old boy has won hearts with his brave act in saving his teacher's life, he is such a big inspiration for all the kids out there.