In a world where the bright lights of Hollywood often overshadow matters of faith, two popular actors – Mark Wahlberg and Mario Lopez – have taken a distinct path. In a recently shared video clip, they collectively encouraged their audience to remain prayerful and continue "building spiritual muscles."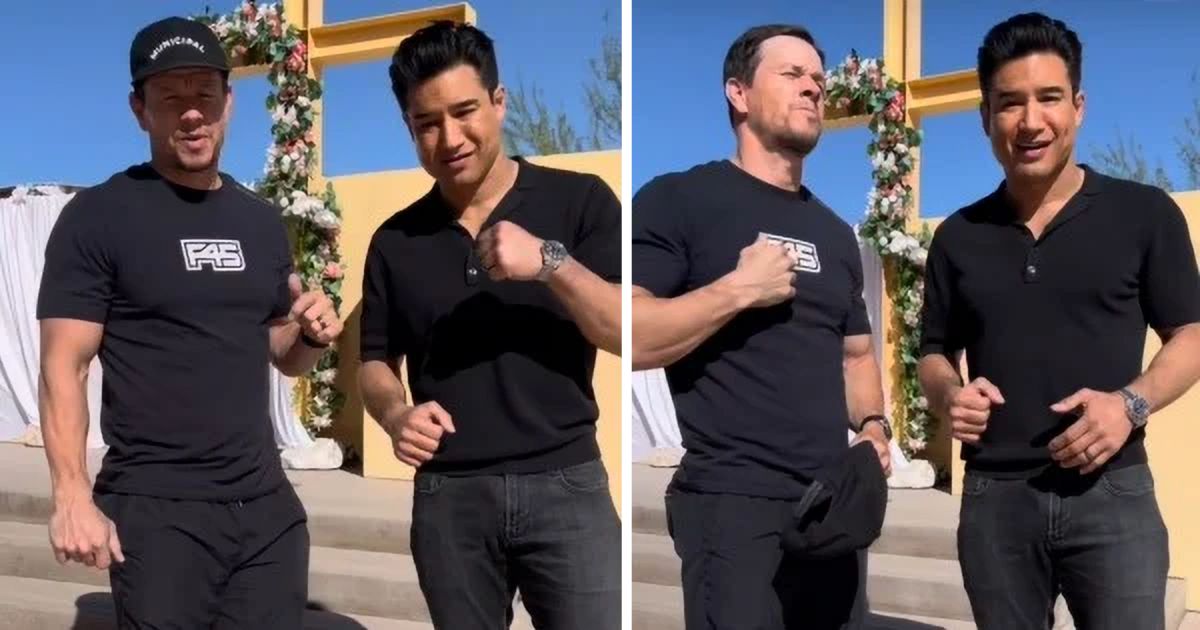 Recently, Wahlberg, the star of popular franchises like "Transformers", was seen emphasizing the importance of prayer in a video posted on his Instagram page. This wasn't an ordinary post, for it also featured the notable personality Mario Lopez, a fellow actor and "brother in Christ".
The clip showed the duo standing before a giant, aesthetically pleasing cross. Wahlberg, addressing both Lopez and his multitude of followers, expressed, "his brother in Christ" and "brother in life," that they are about to attend church to stay "prayed up." His words echo the core Christian belief of maintaining a constant and meaningful conversation with God through prayer.
Echoing Wahlberg's sentiment, Lopez added a compelling thought, saying, "We've got to build the spiritual muscles." These words serve as a gentle reminder of the need to nurture our spiritual health, a sentiment often overlooked in the haste of our daily lives.
The short yet powerful video concluded with Wahlberg looking straight into the camera, advising his audience to "stay prayed up," and blessing them with a heartfelt "God bless you," as the duo exited the frame.
Since its posting on April 23, this snippet of faith and fellowship has touched the hearts of many, gathering more than 600,000 likes. It stands as a testament to the positive impact of open-hearted expressions of faith, even within the seemingly secular spheres of the Hollywood industry.
Mark Wahlberg's propensity to share his belief in God and the power of prayer is not new. He has been a consistent voice in the industry, using his platform to advocate his faith journey. His example proves that, even in a world filled with flashing lights and red carpets, one can maintain a devout spiritual life, encouraging others to do the same.
In a world craving authenticity and warmth, these moments of sincere faith expression from influential figures like Mark Wahlberg and Mario Lopez are indeed uplifting. Their message to "build spiritual muscles" serves as a much-needed reminder for all of us to focus on nurturing our faith, to stay "prayed up," and to consistently witness the transformative power of prayer in our lives.
View this post on Instagram