Chick-fil-A is known to sell the best Chicken sandwiches with a side of God. The chain's founder S. Truett Cathy consistently made business choices based on the word of God and that's been carried forward by his successor.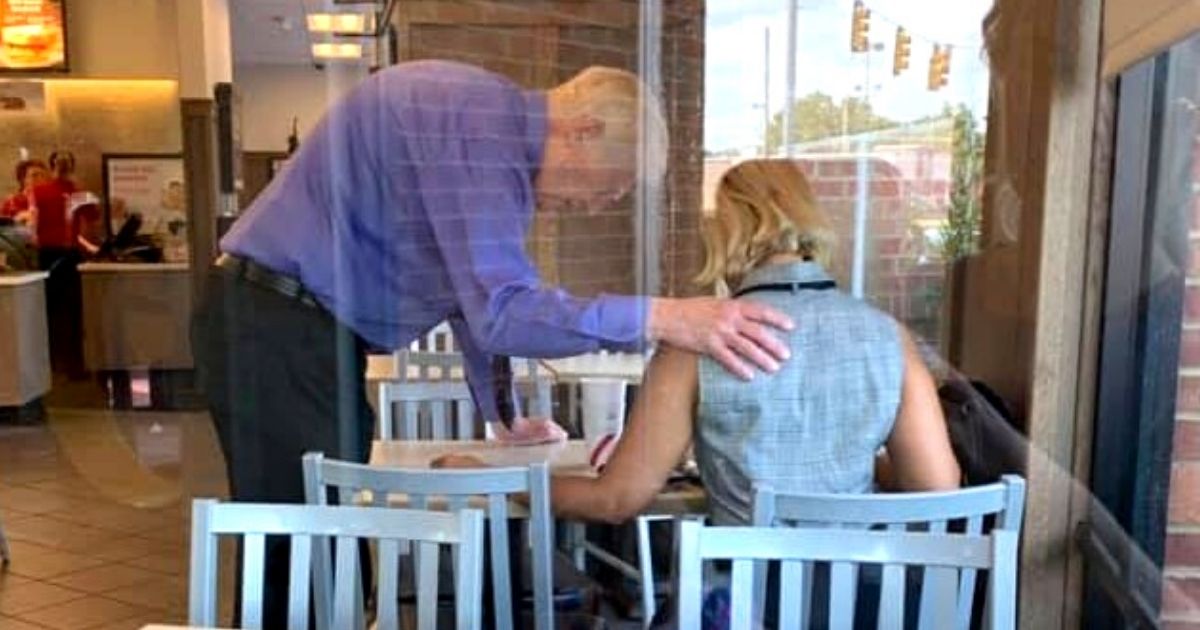 Recently an employee named Stephen Spray was felt led to pray for a female customer and as he closed his eyes and was deep in prayer, the moment was witnessed and captured on camera by Brittany Calden who was passing by at the time.
This photograph perfectly captures the essence of America's favorite fast-food chain as Dan Cathy, the current chairman, pledged to his father that he would continue his philanthropic work, close the business on Sundays and never allow the company to go public.
Prayer is an essential part of the lives of the employees at Chick-fil-A as it helps equip them for anything they might face at the workplace and also as they serve with all humility and be the hands and feet of Jesus to their customers.
Prayer helps us in warfare against the enemy and we are to pray for one another and look out for our brothers and sisters so that none fall behind or leave the faith.
"Rejoice always, pray without ceasing, give thanks in all circumstances; for this is the will of God in Christ Jesus for you" (1 Thessalonians 5:16-18)
Brittany says, "As a photographer, it was instinctual for me to document this moment," as her photo became viral on social media. "I find myself always searching for things that move me, and this was one of those instances."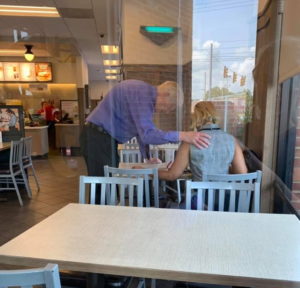 Stephen said he was led by the Spirit to pray for the woman and added that it was not something unusual for him to do that, because at his workplace he could pray for someone on the spot if he was led to do so. "People need prayer, encouragement, and love. That's what we try to do here."
Chick-fil-A employees have been making a profound impact on all their customers including Brittany who said that as soon as customers enter the restaurant they are greeted by their names which is so amazing.
She said that the staffs always go out of their way to make her feel good at the restaurant and even volunteer to hold her baby so she can feel comfortable while having her meal. She said the other day while they were leaving, an employee ran for the door to hug her daughter.
They do all this because their hearts are led by God and not for any recognition. She also said that Stephen wasn't aware that she had taken the his picture because he was doing it from his heart. "That's just who he is," she remarked, "and because of who he represents, Christ."