Natalie Young was saved by a police officer as an infant, more than two decades ago. Now on her graduation from the El Paso Sheriff's Academy, the young deputy was pinned by the man who rescued her.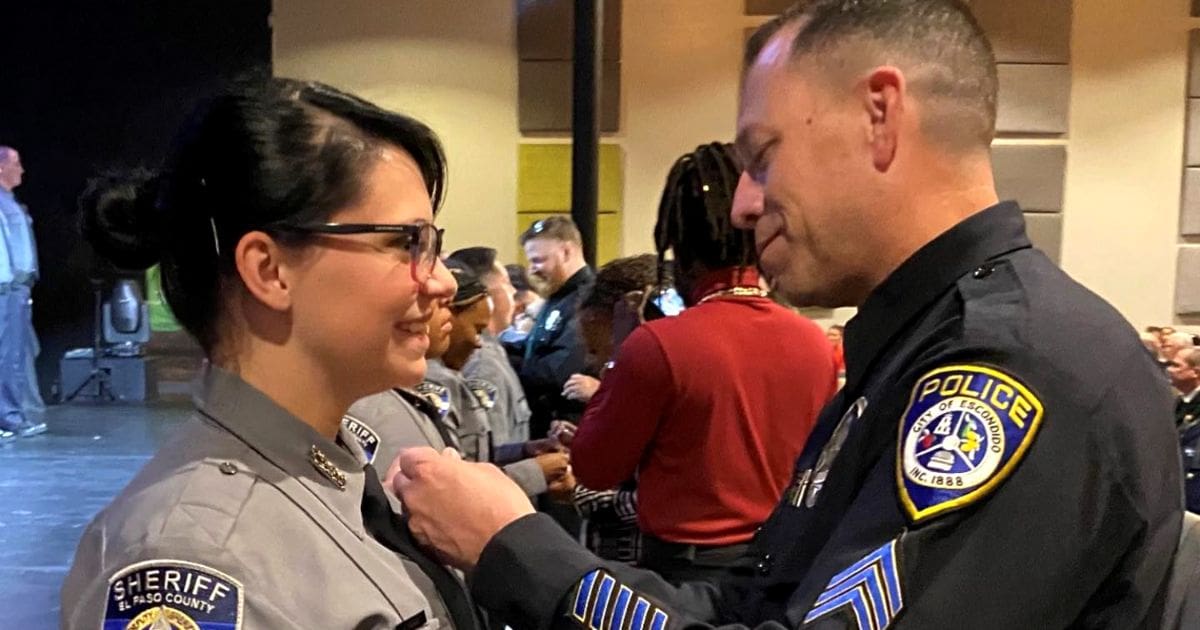 In November 2000, officer Jeff Valdivia of the Escondido Police Department, Florida responded to a home in South Escondido to assist the state parole with a search. He found a six weeks old infant girl lying next to her 17-year-old mother with a meth pipe nearby.
The department said the infant girl was underweight, and her mother struggled with drugs. Valdivia took the baby, who was a "clear neglect victim," and placed her in protective custody.
After two decades, that girl is now set to become a Sheriff's deputy in El Paso County, Colorado. In a special moment for the young woman, she was pinned by officer Valdivia on her graduation day.
The mother of Natalie had invited Officer Valdivia to the graduation ceremony and Natalie wanted the officer to know she was adopted into a loving family and "turned out all right."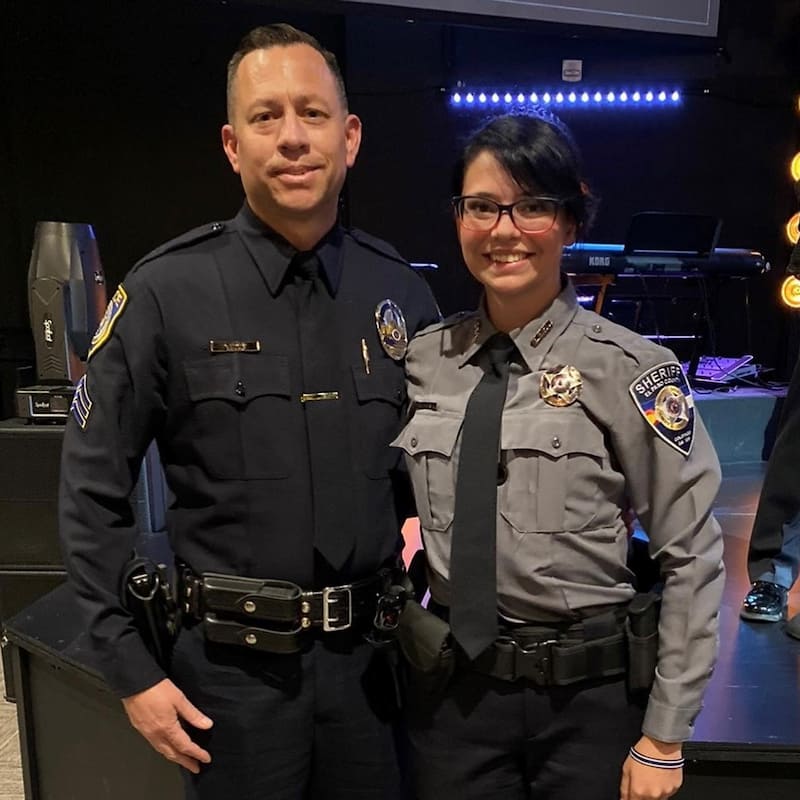 The Escondido Police Department has shared a Facebook post of their veteran officer who travelled to Colorado for the pinning ceremony of the young deputy whom he saved a a baby.
The El Paso County Sheriff's Office has also expressed their gratitude to officer Valdivia for his positive impact on Natalie's life and the community he serves in. And added that they were also honoured to have Deputy Young at the department.