On what was supposed to be one of the happiest days of her life, bride Jess Anastasi faced an unexpected heartbreak: her own father declined to share the cherished father-daughter dance with her. In traditional weddings, this dance holds profound meaning, symbolizing a father's blessing as he hands over his daughter to her new life with her husband.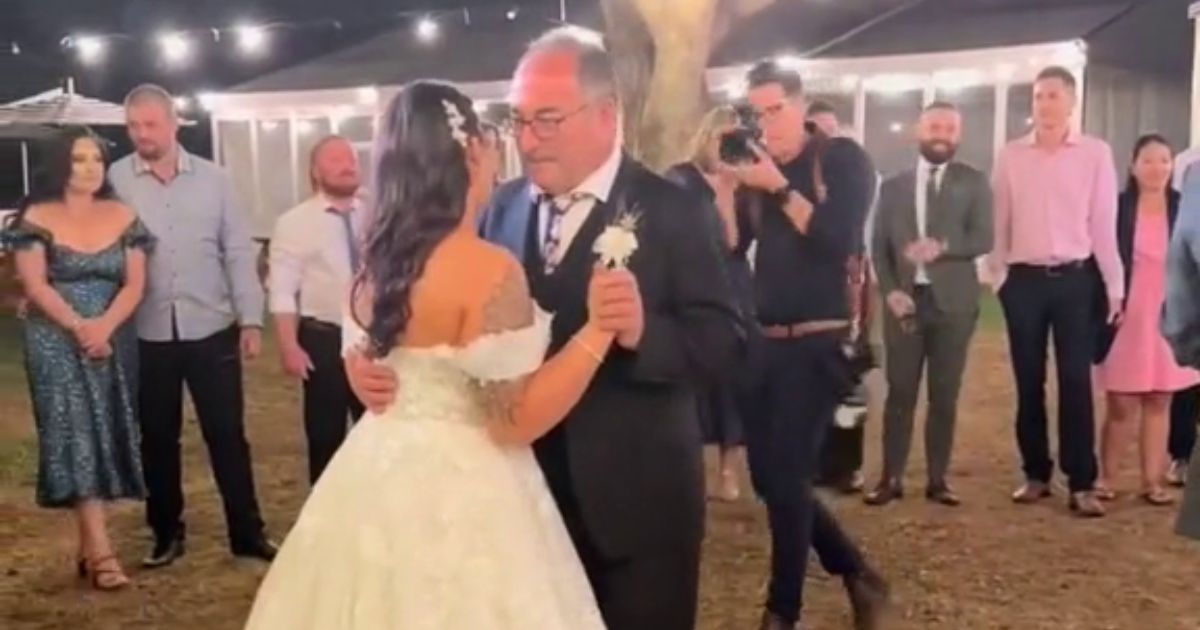 Yet, just when the situation seemed bleak, an unexpected savior stepped onto the dance floor. Jess's father-in-law, without hesitation, took her hand and shared the dance with her. As they danced, the room could feel the genuine love and warmth emanating from the gesture.
"I waited my whole life and was so excited to dance with my dad on my wedding day. I was so heartbroken," Jess shared in a heartfelt TikTok video, which quickly garnered over 3 million views. As viewers watched the touching moment between Jess and her father-in-law, many commented on the deep love displayed by him. One viewer said, "Ok but your FIL is looking at you like you're the daughter he was missing "
However, Jess's video wasn't an avenue to critique her father. Instead, it was a testament to her father-in-law's incredible love and the wonderful family she had married into. "Luckily my father-in-law stepped in without a second thought. I'm so grateful to have married into such an amazing family," Jess expressed.
The emotional weight of the situation also resonated with others who shared similar experiences of wedding day disappointments.
"My dad didn't show up but all then men in my family tapped shoulders to dance with me " , a TikTok user wrote.
"Love bears all things, believes all things, hopes all things, endures all things." – 1 Corinthians 13:7
Watch the emotional moment below.