When a deputy was called to stop the noise at a gym full of dancers, he decided to join them for a dance-off.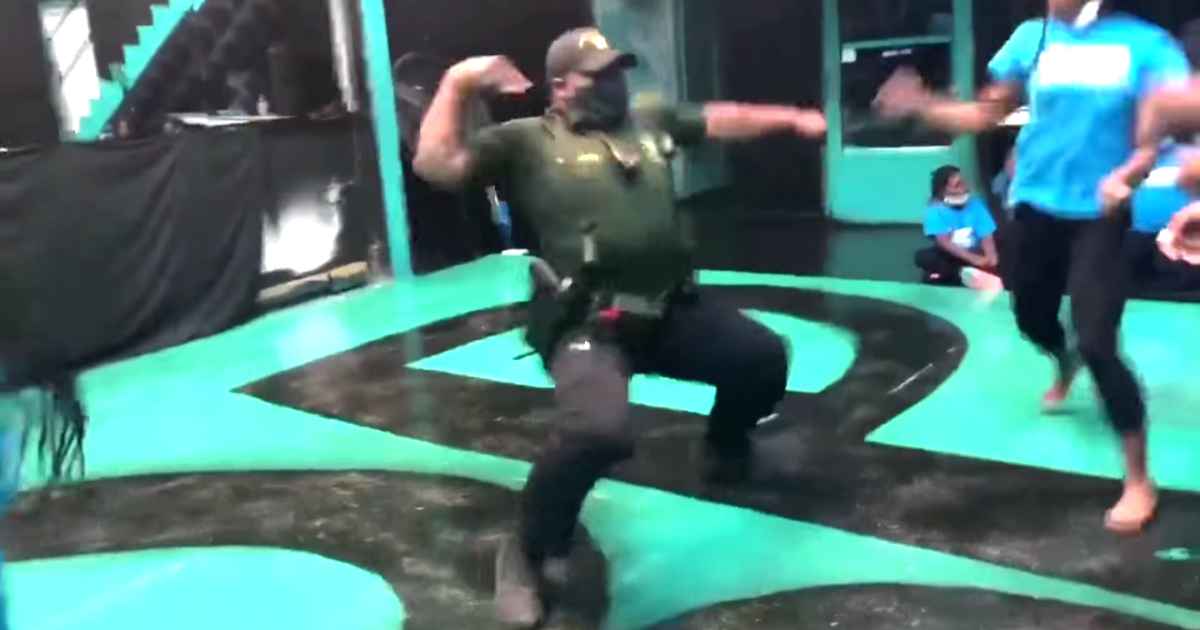 Our officers are such a talented bunch, we are so blessed to have these compassionate and caring people looking out for us in our communities.
Deputy Brissett can be seen coolly standing and observing what was going on at the gym where he was responding about a noise complaint.
The video shows him dressed ready to tackle any situation in a bulletproof vest, and uniform, but then what he did next was appreciated by every soul in that building.
He started dancing to the blaring music and impressed the Pensacola Prancing Pirouettes- a group of teen girls, who loved every bit of his moves.
The Pirouettes soon shared the video to their Facebook page, and then the Escambia County Sheriff's Office followed suit and shared the video saying, "Deputy Brissett has some moves!"
Deputy Brissett's epic dance-off helped bring the teens and the police department closer as they saw a friend, brother, and a supporter in Deputy Brissett. What a superb example he is in building relationships within the community.