An 84-year-old man gave the gift of life to his neighbor, when he saw a sign begging for help in her yard.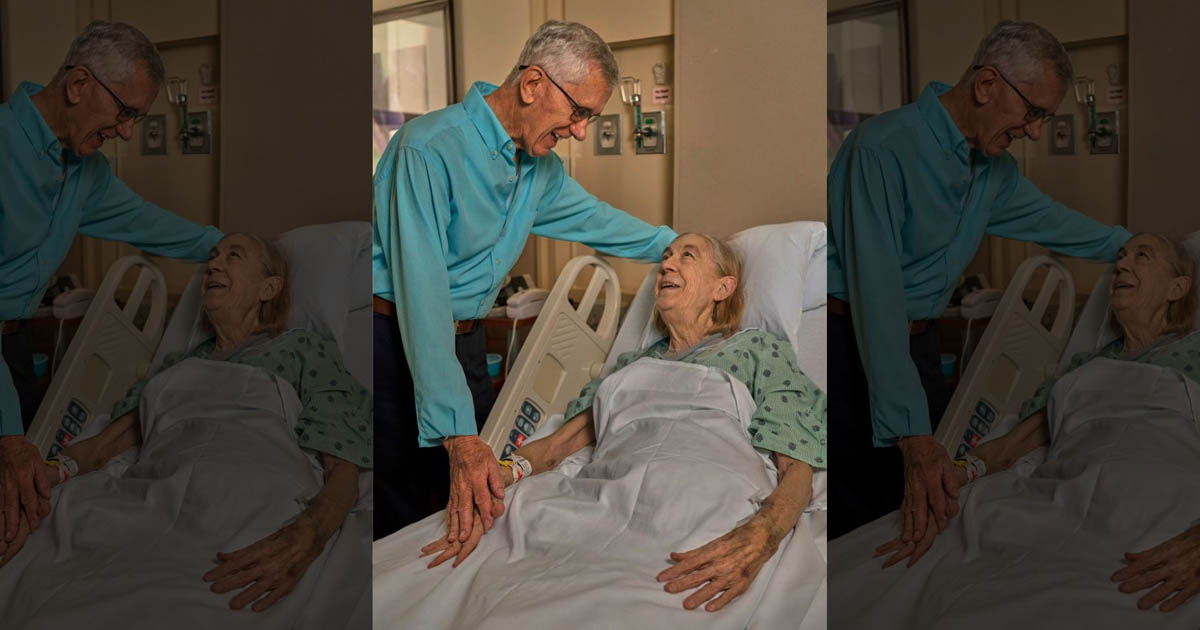 Dewhurst, 84, lives near Linda Nall. He had observed her health declining and her becoming less sociable and struggling to enter and exit her vehicle.
So when she put a sign in her yard requesting a kidney donation, Dewhurst decided to act upon it.
"The sign read 'I am type O and I need a kidney transplant. Please help me,'" Dewhurst said.
Nall was diagnosed with lupus in 1986, and by 2001, it started impacting her kidneys, she became really sick and had to be kept on dialysis.
She had been searching for a donor for the last one and a half year, she wore t-shirts telling about her need and even placed a sign on her husband's car.
She then put up a large sign in her front yard, and was worried that it was an "eyesore."
So one day when Dewhurst paid her a visit, Nall was worried if the head of the homeowner's association was demanding she remove the sign.
She wasn't expecting her neighbor to be willing to donate his kidney to her.
"I'm O positive. I'm here to offer you my kidney," Dewhurst told her.
She was blown away hearing what Dewhurst said to her.
"When he told me he wanted to give me his kidney, I was shocked. It's an incredible thing he has done for me and I am so grateful," she said.
But it was his age, which was standing in the way, but after doing the testing, doctors confirmed that the transplant was possible.
Dr. Hassan Ibrahim, chief of kidney diseases at Houston Methodist Hospital, says that if patients are healthy, age is not a factor for kidney donation.
"Hopefully, this donation can help correct the misconception — as long as you're healthy, don't deprive yourself of the chance to save someone's life because of your age," Ibrahim said.
"Besides Mr. Dewhurst, we have taken kidneys from an 80-year old, a 79-year old and other donors in their late 60s and early 70s," Ibrahim said. "They receive a full workup to make sure they are physically strong enough to donate. If everything checks out, there is no reason to keep them from saving someone's life."
Dewhurst was then approved to do the donation. He said, that after a number of tests he was cleared to donate and is very happy to do it.
The transplant was done at Houston Methodist Hospital, making Dewhurst the oldest living kidney donor in the United States.
He was able to return to his daily activities after just 48 hours, he says he did "no big deal."
"I'm healthy and had what she needed, a functioning kidney. She wasn't getting any better without one," Dewhurst said.
Nall is excited to be able to have a second chance at life her neighbor gifted her. She says, "I can't wait to spend more time with family and friends and just socialize more,"
She wants to live life the fullest now and eat what she wants and do what she wants to do.
Mark 12:31, 'Love your neighbor as yourself. There is no commandment greater than these.'