We are still several weeks away from Christmas, but it came very early for this seriously ill dad. Big thanks to the hundreds of people who made Christmas in October possible.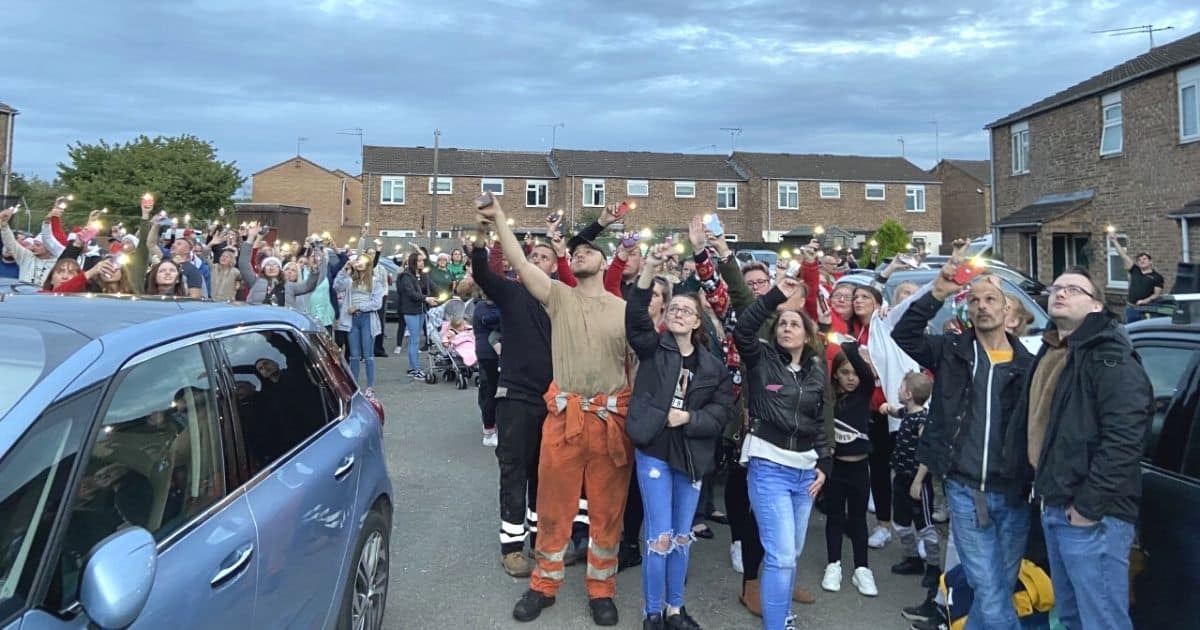 Matthew Sandbrook, 36, from Warndon England, had experienced Christmas like never before. He relished this extraordinary occasion with his girlfriend Rebecca Rushton and their sons, Connor, 15, Kyle, 13, and Tyler, 9. This happened when around 200 people–family members, friends, and even, strangers went to their house to sing Christmas songs. They sang Shakin Stevens' Merry Christmas Everyone and The Pogues' Fairytale of New York. It was an emotional moment when they started to sing 'Stand by me' by Ben E King, which could be their way of saying that they are 'standing by Matthew' as he faces a huge battle.
Matthew was diagnosed with a brain tumor. His family wants every moment of his life to be memorable and special. This was what motivated his cousin, Nikki Lee, to organize this event. She coordinated with different people in their community to make this feat possible. She said that it was unbelievable! All the hard work, sleepless nights, and a lot of text messages are certainly, worth it! "My emotions have been up and down but seeing them all together I'm so happy we managed to do it," she said in a WN report.
Matthew and his family could not believe that these people would go out of their way to let them feel the warmth of Christmas. They had a snow machine which was a blast for the children. Kristie Cowling, dressed as an elf, started giving glow sticks to kids. She did not even know Matthew personally but she wanted to make this event special for him and his family.
It did not simply end there, the people brought out their mobile phones and held them up in the air with their flashlights on as they sang Snow Patrol's Run. It was like a scene in a concert where the performers were the people. Matthew and his family were the concertgoers.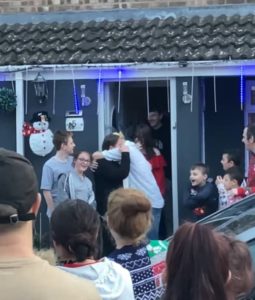 Matthew expressed his heartfelt thanks by saying, "I want to personally thank each and every one of you. It was such a special day yesterday. Absolutely incredible. It was a total shock and surprise. My boys and Bec and all my family will treasure these memories forever. My fight starts tomorrow. Let's hope miracles happen," he expressed in a WN report.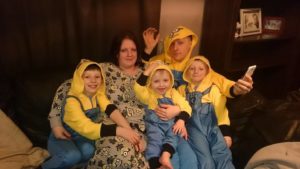 Certainly, love and kindness never go out of style. Seeing people touched and refreshed is enough to keep this cycle of love and kindness going. Every small or big good thing we do for someone matters a lot! The Lord is not oblivious of the good things we are doing for others, whether they get appreciated or not. It is He who will reward us in return. May a lot of Matthews out there experience love and kindness through their encounters with us every day.
"So continue encouraging each other and building each other up, just like you are doing already." 1 Thessalonians 5:11