A six-year-old girl realized her dreams of becoming a police officer rather early at a special ceremony at the Freeport Police Department in Texas.
Abigail Rose Arias has terminal cancer and doctors are not sure how much time she has on hand, but the newest police chief promised to 'keep fighting the bad guys' while taking her pledge, "I promise to keep fighting the bad guys until all my cancer is gone."
Abigail was first diagnosed two years ago and after 80 rounds of chemotherapy she was in remission for five months, but the disease returned in both lungs.
She said, "They beat up my body, so I want to help the bad guys go away and I want to help this cancer go away in like, 5 seconds."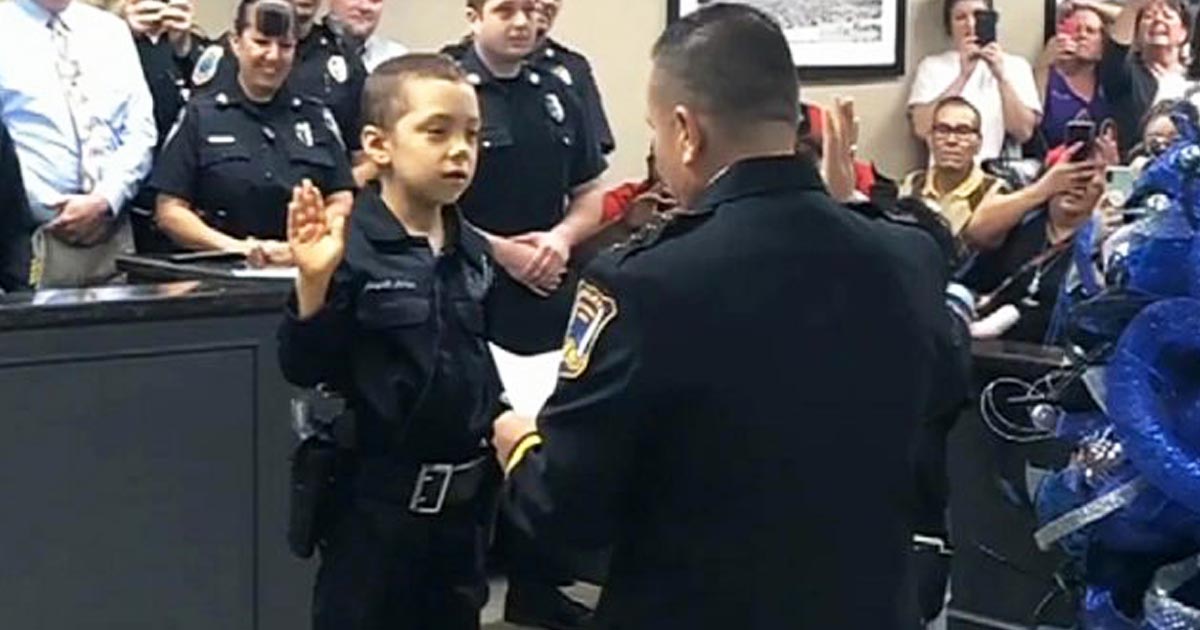 Dressed in a uniform decorated with donated patches and challenge coins, Abigail was sworn in by Freeport Police Chief Ray Garivey, who first met Abigail and learned of her wish in December.
The city council has marked Feb 7 the day she met the present police chief as her day, she says of it, "It felt neat inside my heart and inside my body I felt excitement and all of the love." She is blessed to have prayerful parents in Rueben and Eileen Arias, who say that their strong faith is helping them cope with her prognosis.
"We believe in God. The doctors can say what they say medically but we know that God is the one that has her destiny in his hands," Rueben Arias said.
How true that is and what amazing faith these brave parents have in God. We pray for a complete recovery and healing for Abigail.