An amazing act of kindness from Sadler, Texas shows that there is a lot of good left in this world.
Trinity Arrington a senior at S&S HTrinity Arrington, was announced as homecoming queen, but what she did next made her the queen of hearts.
She decided to share her crown and title with Emily Petty, her friend who has Down syndrome.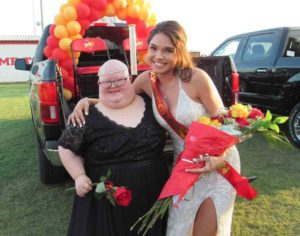 "I decided to give my crown to my sweet friend Emily because she's always wanted to be a princess," she said. "So I decided she deserved it." "I love her everyday," Petty said.
Arrington had asked people to vote for Petty, saying, "I didn't think I was going to win. I told everyone that asked me if I wanted to win that I wanted Emily to win."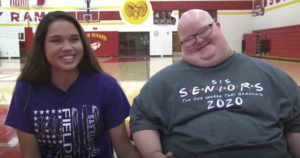 Arrington said everybody was "really excited for us" and "the best part" was sharing the title. "She's always been my queen," Arrington said of Petty. "She deserved it. It made her happy."
Our hearts are warmed reading this article this morning, hope yours is too.