The captivating story behind the famed "Kiss of Life" photo features a lineman's act of heroism that continues to inspire people across generations, captured by photographer Rocco Morabito.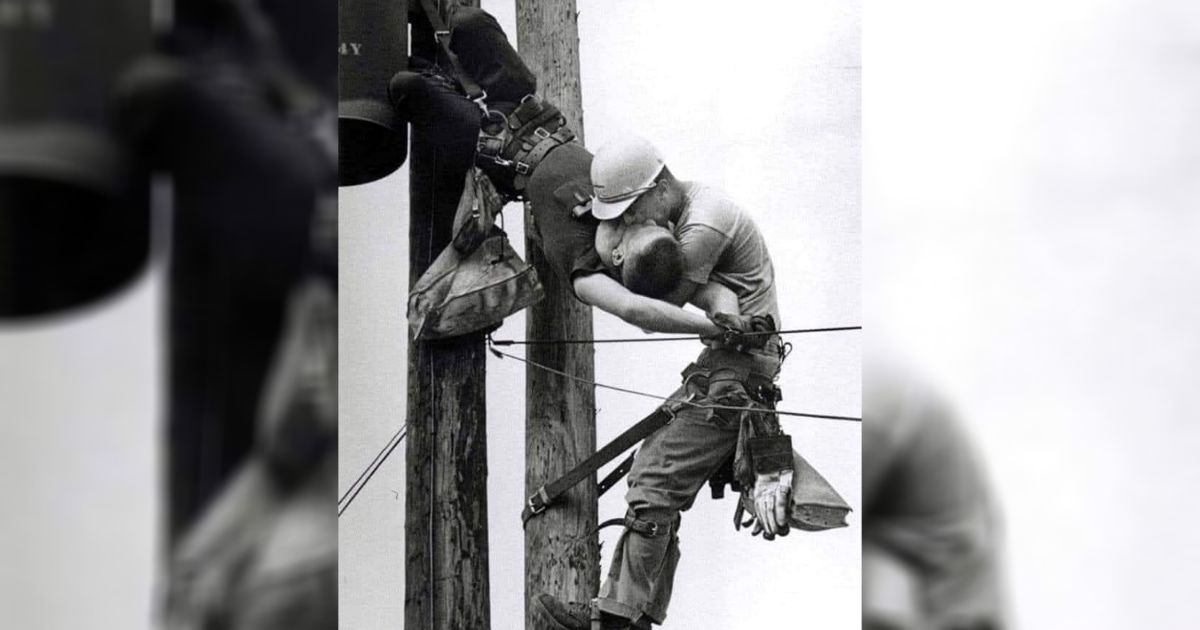 On a scorching July day in 1967, J.D. Thompson and Randall Champion were working on power lines in Florida when their lives took an unexpected turn, leading to an extraordinary moment that would be forever etched in history.
As Randall mistakenly grabbed a live wire, he suffered a powerful electric shock. J.D. recounted, "He got a hold of the hot wire with his four fingers, and [the electrical current] came out his – I think it was the left foot. And it blew a hole where it came out his foot." Randall lost consciousness and hung upside down from the pole, his life hanging in the balance.
With no time to spare, J.D. climbed the pole and started performing CPR on his unresponsive friend. "I was putting air in him as hard as I could go," he shared. "And also trying to reach around him and hit him in the chest. And, all at once, he came to."
By sheer coincidence, photographer Rocco Morabito happened to be in the vicinity and managed to capture this breathtaking scene. The black and white "Kiss of Life" photo went on to earn Morabito a prestigious Pulitzer Prize for spot news.
Despite his courageous act, J.D. remains modest, insisting that he did what anyone would do to save a friend. His life-saving efforts allowed Randall to live several more decades until he passed away in 2002. Morabito, the photographer responsible for immortalizing this iconic moment, passed away in 2009.
The 'Kiss of Life' photo serves as a powerful reminder of God's unwavering presence and guidance in our lives. The Bible verse, Psalm 91:14, says, "Because he loves me," says the Lord, "I will rescue him; I will protect him, for he acknowledges my name." This verse reaffirms that God is always watching over us and guiding us through difficult times, empowering us to overcome adversity.