An unusual request made to the police department by a child has got the internet talking.
The Tallahassee Police Department wrote on their Facebook, that officer Joe White responded to a call made by a child to 911 without the knowledge of his mom.
So when the officer arrived on his doorstep, the boy asked Officer White to be his friend because he was lonely.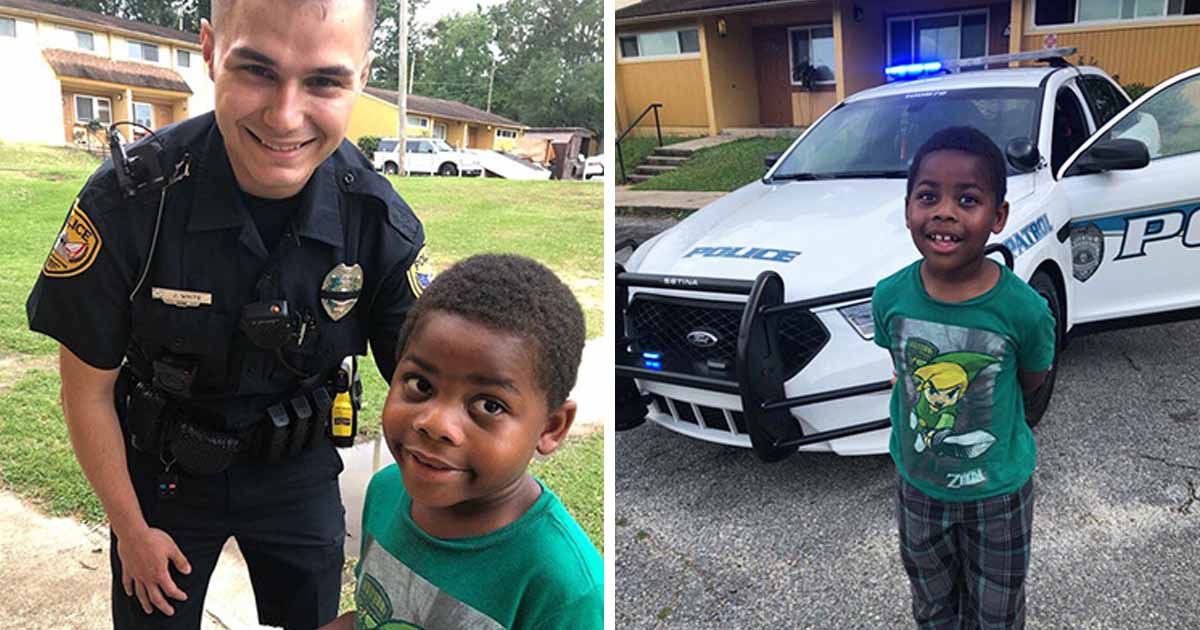 Officer White then politely explained to the boy how 911 has to be used and that it was for emergencies. He told the boy that he would always be his friend.
He then gave him a stuffed animal, made him sit in the patrol car and spend some time with Officer White.
Social media has responded to the post with users wanting to send greeting cards to the boy, so the department has said to post it on the below address, so that Officer White would deliver them to the boy: Tallahassee Police Department, 234 East 7th Avenue, Tallahassee, FL 32303 C/O Public Information Officer.