Love and Unity are some of the attributes of God. There're many Bible verses that remind us about its importance. Gen. 1 Verses 26 says, And God said, Let us make man in our image, after our likeness. This statement helps us to understand that God is filled with unity, oneness, and love for us.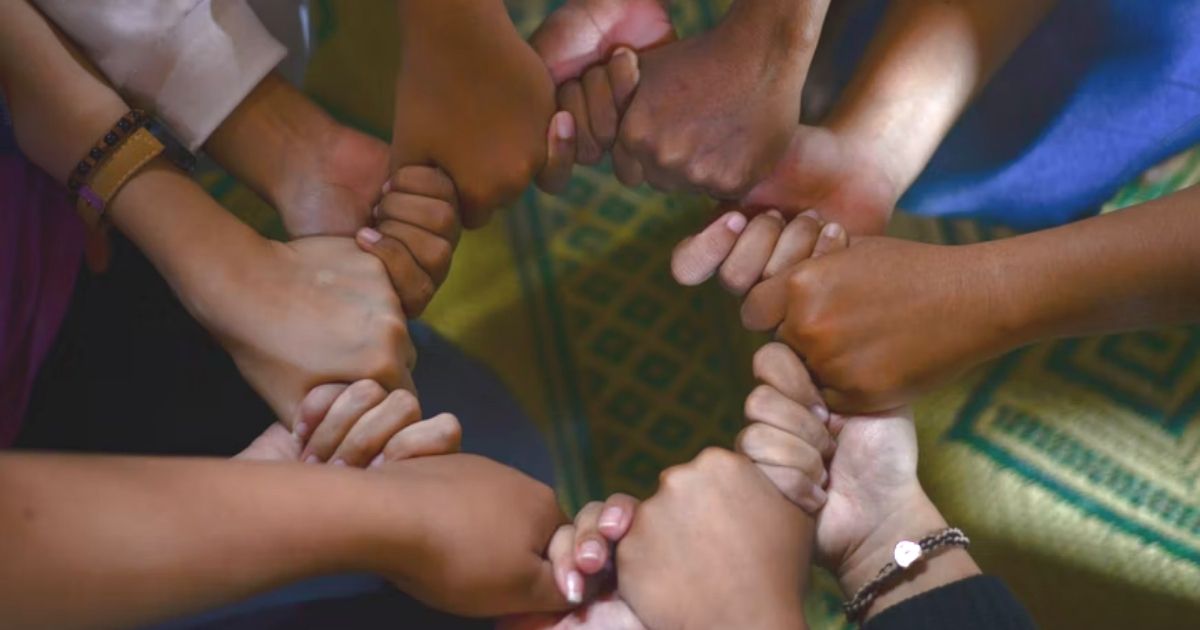 All though He could have made man by Himself, He decided to involve the Son and the Holy Spirit in order to bring unity in the creation of humans. We can achieve so much more when we are in unity and love with one another, regardless of beliefs and differences.
Jesus commanded us to love one another, even as I have loved you- John 15:12. When we love, we are fulfilling the great command of God in our lives. The uncertainty and struggles among us can be put to an end today when we accept the spirit of Love and unity in us. Love is the greatest force on earth, which will turn around any situation in our lives.
In unity and love, we can stand together to accomplish the plans and purpose of God for our lives. May the love and unity of God's love be our drive to help people around us and all over the world.
These Bible verses will inspire us to leave in peace and harmony among each other with love and unity:
1). 2 Corinthians 13:11
Finally, brothers and sisters, rejoice! Strive for full restoration, encourage one another, be of one mind, live in peace. And the God of love and peace will be with you.
2). Galatians 3:28
There is neither Jew nor Gentile, neither slave nor free, nor is there male and female, for you are all one in Christ Jesus.
3). 1 John 4:19
We love because God first loved us.
4). 1 John 4:16
We have known and have believed the love that God has for us. God is love, and those who remain in love remain in God and God remains in them.
5). Matthew 18:19-20
Again, truly I tell you that if two of you on earth agree about anything they ask for, it will be done for them by my Father in heaven. 20 For where two or three gather in my name, there am I with them.
6). Philippians 2:2
then make my joy complete by being like-minded, having the same love, being one in spirit and of one mind.
7). Psalm 133:1
How good and pleasant it is when God's people live together in unity
8). John 15:13
No one has greater love than to give up one's life for one's friends.
9). Colossians 3:13-14
Bear with each other and forgive one another if any of you has a grievance against someone. Forgive as the Lord forgave you. And over all these virtues put on love, which binds them all together in perfect unity.
10). 1 John 4:12
No one has ever seen God; but if we love one another, God lives in us, and his love is made complete in us.
11). Ephesians 4:3
Make every effort to keep the unity of the Spirit through the bond of peace.
12). Ephesians 4:32
Be kind, compassionate, and forgiving to each other, in the same way, God forgave you in Christ.
13). Romans 12:16
Live in harmony with one another. Do not be proud, but be willing to associate with people of low position. Do not be conceited.
14). John 17:23
I in them and you in me—so that they may be brought to complete unity. Then the world will know that you sent me and have loved them even as you have loved me.
15). 1 Corinthians 13:4-5
Love is patient, love is kind, it isn't jealous, it doesn't brag, it isn't arrogant, it isn't rude, it doesn't seek its own advantage, it isn't irritable, it doesn't keep a record of complaints.
16). Romans 12:10
Love each other like the members of your family. Be the best at showing honor to each other.
17). Philippians 2:1
Therefore if you have any encouragement from being united with Christ, if any comfort from his love, if any common sharing in the Spirit, if any tenderness and compassion,
18). John 13:35
By this everyone will know that you are my disciples if you love one another.
19). 1 Corinthians 1:10
I appeal to you, brothers and sisters, in the name of our Lord Jesus Christ, that all of you agree with one another in what you say and that there be no divisions among you, but that you be perfectly united in mind and thought.
20). 1 Corinthians 16:14
Everything should be done in love.