When God created dogs He knew they would become best friends with human beings. A loyal dog ended up saving his owner's life after he suffered a mishap that could have cost his life.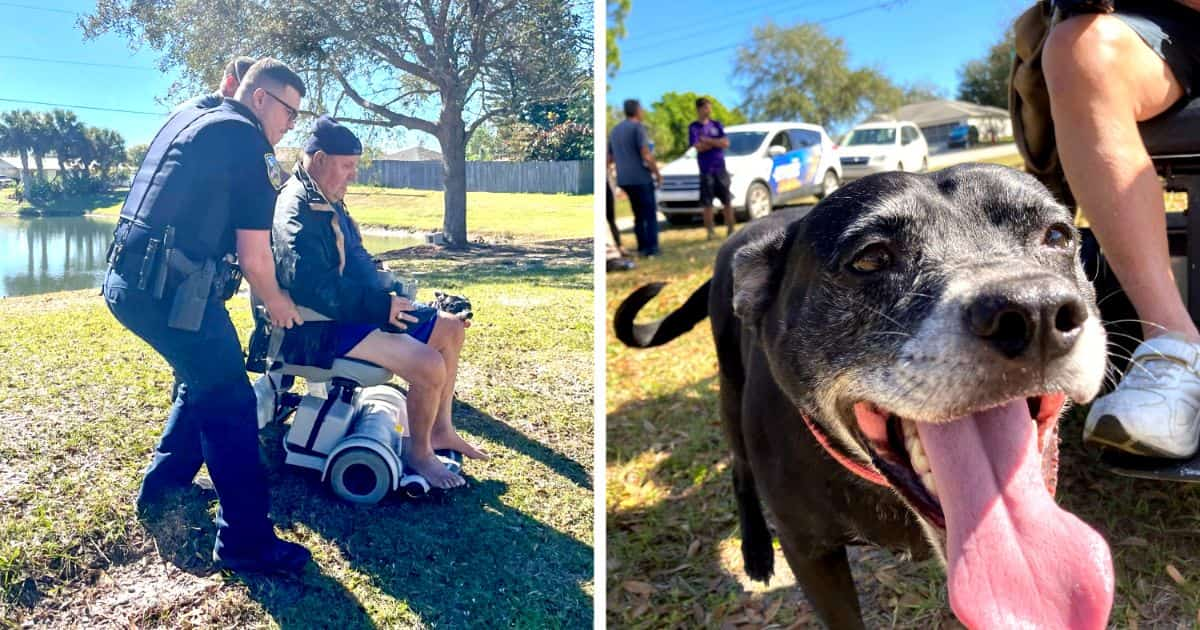 Harry Smith can't walk and relies on his electric wheelchair for mobility, but one day when he took his dog Sarah Jane for a walk, he was dumped into the lake by the wheelchair and would have drowned if not for his loyal dog.
God keeps those who we need in our lives because He knows what is going to happen in the future, and 81-year-old Smith and Sarah Jane have been together for years.
They are best friends but Smith says that Sarah is the boss. "She's such a good dog. Everybody in this neighborhood loves her, they all look out for her," Harry said. All glory to God that the boss dog immediately took action to help save his life in the nick of time.
Smith and Sarah Jane were walking around the neighborhood when his wheelchair was stuck in the mulch and after losing traction, he slid and fell into the nearby lake and was stuck underwater.
Sensing her owner's life was in danger, the loyal dog, started barking and jumping in the water to catch people's attention, and thankfully, Edward Suhling, and Aby "Jacob" Chacko were around to help Smith out.
Harry was out walking his dog, Sarah Jane, when his wheel got caught in the mulch, turning him around and down into the pond.

Neighbors heard Sarah Jane barking and Harry yelling "HELP!" @PSLPolice were flagged down.

They all helped him out, saving his life. @CBS12 pic.twitter.com/0s8fygh5zx

— Andrew Lofholm (@AndrewLofholm) February 4, 2022
Both the friends thought that Sarah Jane was being attacked by alligators in the lake, but after a closer inspection, they saw Harry's head bobbling in the water and his wheelchair was overturned.
They immediately took help from an officer who was close by to help their neighbor from drowning. "The dog was splashing in the water," Edward said. "So we both ran over here and I jumped in the water, and my buddy grabbed his arms and I grabbed his legs and we got him up on shore."
Aby said, "As soon as I got here I saw the wheelchair and the dog and I recognized that's Harry and I know he can't walk," he said. The three men were surprised to find that Smith did not have any injuries due to the incident and was merely drenched by the water. Praise God!
Everyone was relieved that it all ended well and the officer helped to push Harry home and appreciated loyal dog, Sarah Jane, for her brave act. "I gave her a treat," Harry said. "I love her, always have, always will."