The police in our country pretty much have their work cut out for them, so to go above the call of duty and do something which is not in their sphere of work is not expected from them.
But a Nashville Police officer, did the unexpected for a woman Beth, and her 14-year-old son Caden, for which the mother will always be thankful to him. It was a cold and blustery day, and the boy was playing outside his home in Old Hickory by himself, but not for long.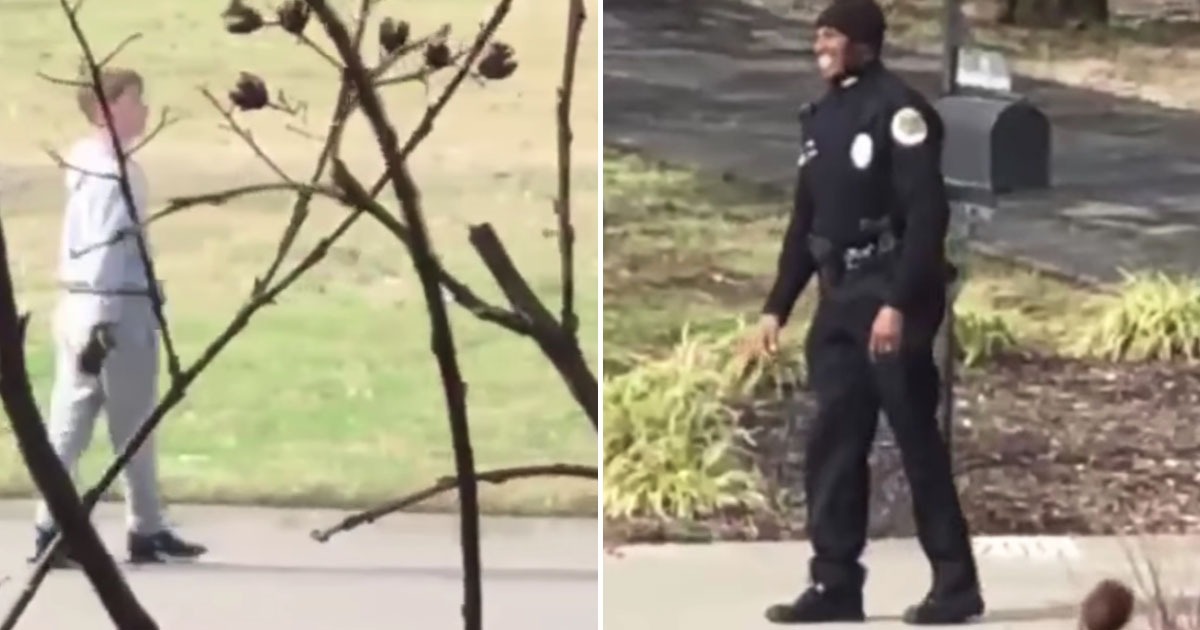 The police officer approached him and asked him if he could play a game of football with the boy in Brandywine Farms. They both started to play ball and a game of catch which was recorded by Beth from the window, she was smiling as she saw them toss the ball to each other while the officer encouraged Caden the whole ten minutes that they played.
Beth did not get a chance to get the name of the police officer as he left too soon, but she posted on her Facebook thanking the mystery officer, "I posted the video because I was so touched by it that I had to share, and I also wanted to tell him thank you." She later got to know the officer was Officer Graham, and she even knew his wife, and their son was also called Caden.
We salute Police officer Graham and all such officers who go above and beyond the call of duty to help and serve the citizens of this country.