A heartwarming incident happened on I-85 in Alamance County, NC when officers helped a stranded elderly woman in the sweetest possible way.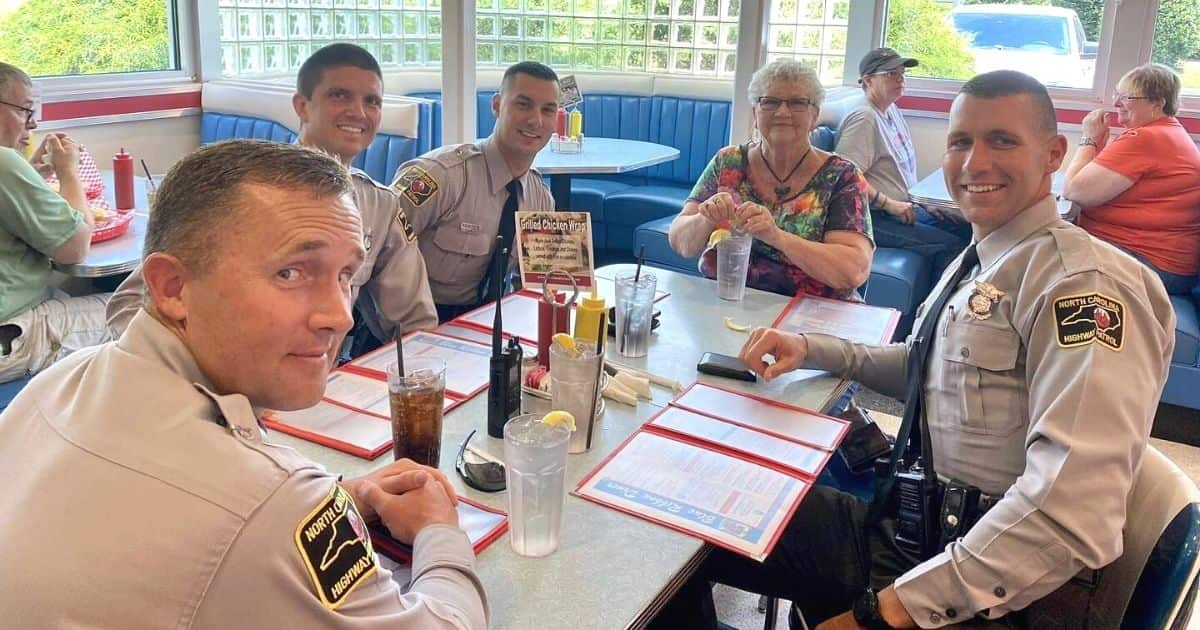 The woman was traveling alone when her car ran out of gas and she called local law enforcement to request assistance.
North Carolina State Troopers Linch and Coggins responded to the call to help the woman. Trooper Linch sat with her in her vehicle while Coggins retrieved gas for her. After filling gas in her car they then invited her to lunch.
The woman and the two troopers were joined by Troopers Foster and Gibbs upon arrival. Andrea King Lowe snapped a picture of them and shared it on Facebook. The post received 2.8 thousand likes, 4.7 thousand shares and over 380 in just over 24 hours.
"That's what it's all about y'all. Community service at its best. Proud to be part of this organization/family." Lowe said in her post. People responded to the post with beautiful comments praising the officers' act of kindness.