A police officer is being praised online for showing kindness towards an elderly man in hospital. A story shared by Georgia Law Enforcement, it says that the police officer met Bob two years ago while being on duty.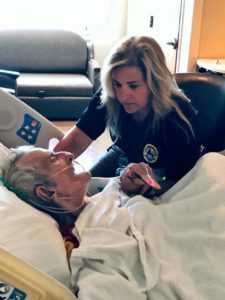 The post further said, "Lawrenceville Police Officer Dena Walker Pauly's life was changed forever when she was dispatched to a local pawn shop, where staff were unsure how to help him.
Bob has been on his own since childhood with no known family and homeless till he met with an incident which left him non-verbal. Officer Pauly came to the pawn shop and could not understand how to help Bob because of his condition, so she suggested she take him home and he show her what he needed.
When she arrived at his home, she was appalled at his living conditions, she started addressing his deplorable living conditions and taught him basic things like throwing garbage in the trash can rather than the floor. She even made arrangements for his food and also cleans his small apartment.
She also sought and received a Power of Attorney for Bob's medical care, and he has been in the hospital since May. It was an important day for Bob and Dena when she had to start hospice care for Bob, so she held his hand and told him many times that she loved him, probably the first to ever say that to him.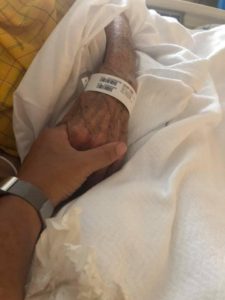 On July 17, Georgia Law Enforcement made a sad announcement, "It is with a very heavy heart that we have to report that Bob passed away earlier today. While the end of one's life is always sad, it is the love and compassion that he received from Officer Pauly that gives us a smile knowing he is now in a much better place."
Even though Bob had a hard and difficult life, God provided an angel in the form of Officer Pauly to take care of him in the twilight years of his life.