The police have been facing scrutiny at every quarter but that hasn't stopped them from doing their duty towards their communities.
An amazing act of kindness was reported when police officers surprised a boy with a little tractor after his was stolen by thieves.
4-year-old Gerald Philbrook was said to be heartbroken when his favorite toy was stolen from him. But when cops gave him a brand new replica his day was made.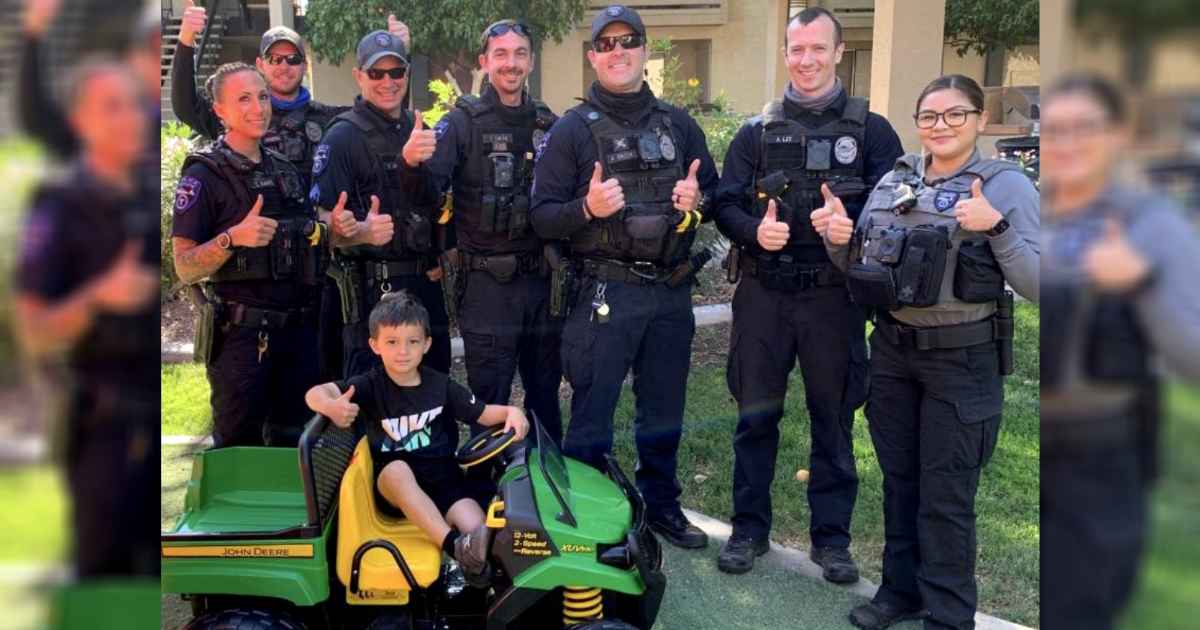 Police were moved to act when Patrol Sergeant Andrew Brooks read Gerald's dad's Facebook post explaining how the old tractor had been stolen. Peter Philbrook wrote how he and Gerald had found the toy and bonded while repairing it, so the tractor held great sentimental value.
The police tried their best to search for the stolen toy but were unsuccessful. That's when Sergeant Brooks, took help from a local Wal-Mart and the Tempe Officers Association and purchased the toy for Gerald.
The moment when Brooks gave the new tractor to Gerald was an emotionally charged one and there was not a dry eye there. Brooks presented Gerald with a personalized license plate for his tractor, as well as a peace-sign bumper sticker.
Officers answer a family's prayers by gifting 4 year old Gerald a new Gator after his was stolen a couple weeks ago. Get more info and more pics on our Instagram and Facebook page. @Walmart @ToaAz pic.twitter.com/waG2Ym0xcA

— Tempe Police (@TempePolice) April 24, 2021
It was the happiest moment for Gerald who appreciated the special gift, he said, "This is actually cooler than the other one!"